Dimension Data Middle East and Africa integrated marketing strategy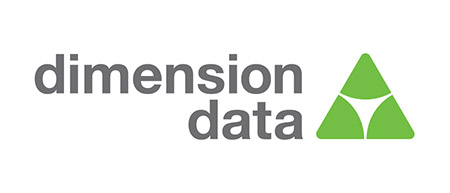 Strategy consulting: Integrated marketing strategy for Dimension Data Middle East and Africa
Integrated marketing communication should be an intelligent fusion of all the constituents of marketing communication, such as advertising, public relations and direct marketing. These different elements should be applied in a unified manner to actively drive and support the overall strategic goals and objectives of the business and to achieve maximum return on investment. Developing such an integrated marketing communication strategy for a company whose playing field is pretty much the whole world, requires an astute understanding of who the players are, and of the rules of their game.
Client profile
Founded in 1983, Dimension Data is a global leader in specialist IT services and solutions that helps clients plan, build, support and manage their IT infrastructures. With its head office based in Johannesburg, South Africa, Dimension Data is at the forefront of networking and communications in no less than 51 countries, across the Middle East, Africa, Europe, Asia-Pacific, Australia and America.
The challenge at hand
Dimension Data required an integrated marketing strategy for their operations in the Middle East and Africa. Mandisa Ntloko, Executive Director of Marketing, was formerly the Senior Manager for Public Relations and Internal Communications at MTN. Here she regularly worked with Willem Eksteen, Stone CEO, to obtain on-going high quality strategic counsel on a consulting basis. Due to Willem's sound understanding of the ICT industry and of business abroad, Mandisa appointed Stone to assist Dimension Data with the task at hand.
Stone's approach to meeting the need
Stone commenced with a strategy development process that was firmly anchored in the bespoke Stone Pebble Ring Thinking© methodology, which means that the overall business goals of Dimension Data as a whole, was always at the heart of all the processes and activity. A huge advantage that added significant value to the process was Stone's vast knowledge of the ICT sector and its international business acumen. Another key component of the project was to conduct extensive, in-depth research to form a detailed map of all the relevant target audiences, from an effectiveness, growth and influencer perspective. Stone then developed a fully-integrated marketing strategy for Dimension Data Middle East and Africa, which brought together all the different business lines to operate functionally and cohesively to support the business in a cross-line fashion.
Results achieved and value added for Dimension Data Middle East and Africa
The integrated marketing strategy that Stone developed was instrumental in the successful establishment of Dimension Data as a leader in IT Infrastructure Services in the Middle East and in Africa. Due to the successful implementation of the strategy in the first year, Dimension Data has subsequently used Stone to assist with its strategies for three consecutive years. Stone remains the strategic lead on all business marketing communication at Dimension Data, while other agencies slot in for various elements of implementation.
"Willem has strong business acumen and a broad understanding of business strategy and fundamental business process. He has a sound and solid understanding of the ICT industry and the issues at play in the industry both here in South Africa and abroad. Given the requirements of my current and past roles, Willem has been able to provide me with strong understanding of marketing integration and using it to the best result and ROI for clients. Furthermore he has provided me with consultancy on how to best use communication as a strategic business tool in engagement with internal and external stakeholders. He is a sound media strategist with the required understanding and networks to deliver strong media relations programmes. He has the knowledge and skill of how to integrate online communication in the overall delivery of a value and brand proposition. He is comfortable at interacting at the highest executive level in multinational organisations. He is a hard working person and focused on delivery." – Mandisa Ntloko, Executive Director: Marketing: Dimension Data Middle East and Africa