Attacq Limited comprehensive and integrated marketing and communication strategy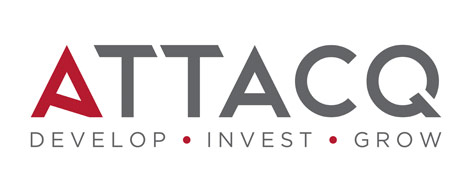 Photo source: Attacq Limited
Strategy consulting: Comprehensive and integrated marketing and communication strategy for Attacq Limited
A successful, fast-growing company often realises that its audience engagement and communication is outperformed by its operational success. This requires a renewed focus on effective stakeholder engagement to drive improved brand recognition, as well as position the corporate brand and its achievement to the market. Stone developed a comprehensive marketing and communication strategy for Attacq Limited that focused on their corporate and brand objectives and integrated with their overall vision. Extensive content generation and media engagement not only created awareness and advocacy amongst clients, but it generated influence amongst stakeholders and actively supported and drove the business objectives and goals of Attacq.
Client profile
Attacq is a leading South African capital growth fund in the real estate sector, listed on the JSE. It has consistently delivered growth in capital to its investors through its strategic property holdings and developments. Attacq has grown gross assets to R27.1 billion, as at December 2015 with an initial gross asset value of R600 million, as at 30 June 2005. In April 2016, Attacq launched the Mall of Africa, South Africa's biggest single-phase shopping mall development as part of the iconic Waterfall City development in Midrand.
Attacq focuses on sustainable capital appreciation through the development and ownership of a balanced portfolio of properties with contractual income streams in SA, Africa and abroad. Capital appreciation is supplemented by development and redevelopment profits made within the Company.
The initial challenge at hand
Attacq realised that the business proposition and uniqueness of Attacq are not being articulated as well as it could be.
Attacq's brand recognition was not as strong as it should be, diluting the positioning and exposure of the corporate achievements.
Attacq was previously part of the Atterbury group and this created an element of confusion within the market environment.
Attacq's leadership lacked recognition as thought leaders within the industry.
Building a strong reputation for Attacq became pivotal. Brand positioning to audiences ranging from the investment community, property brokers and Government institutions to financial institutions and the media became a priority. Attacq employed Stone to develop a comprehensive marketing and communication strategy to achieve the corporate objectives and communicate effectively to all stakeholders.
Stone's approach to meeting the need
Stone conducted an extensive external perception analysis with stakeholders ranging from Attacq's funders, shareholders, partners and competitors to analysts and investment professionals to test their awareness and understanding of Attacq. Stone proceeded to apply its unique Pebble Ring Thinking© methodology to develop a fully-integrated communication and marketing strategy. The strategy identified the following marketing objectives:
Increase the understanding of Attacq and drive market share.
Unpack the long-term nature of the Attacq business model.
Contribute to the sustainable growth and a profitable future.
Position the value and capital growth of the Attacq pipeline.
Differentiate Attacq from others and discourage competitors.
Create the correct image and reputation for Attacq and its leadership – in the correct context.
Focus areas developed through the SWOT mapping process gave rise to the key messages and marketing drive:
Attacq creates exciting life and work spaces.
It is a sustainable, well-run capital growth company with credible and fair practices – that delivers exceptional sustainable capital growth through creative global real estate developments and investments.
Attacq supports transformation and has a positive impact on society, the economy and the environment.
These marketing messages were condensed into the three supporting pillars of the Attacq brand, namely invest, develop and grow. Stone recommended that Attacq achieve these objectives by:
Embracing digital communication channels and building a strong digital brand reputation – deployment of a social media and digital integration audit and implementation strategy.
Creating a strong corporate voice for Attacq as a preferred and responsible corporate brand – owning the conversation through activity like media and industry forums.
Developing a robust corporate media list for brand engagement with all stakeholder clusters, cultivating relationships and building media advocacy for the corporate Attacq brand.
Stone also assisted Attacq, to develop media fact sheets to accompany any media releases.
Results achieved and value added
Stone developed a successful comprehensive communication and marketing strategy for Attacq, including consistent, well-defined key messages, staying true to Attacq's business character.