Gauteng Tourism integrated trade marketing strategy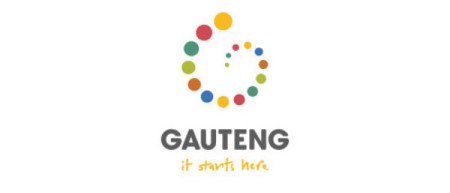 Strategy consulting: Integrated trade marketing strategy for Gauteng Tourism
The Gauteng Tourism Authority (GTA) is a destination-marketing organisation located in Johannesburg. It aims to attract international and domestic travel to the Gauteng province. In 2012, the GTA commissioned Stone to develop a fit-for-purpose trade marketing strategy to entice the trade in promoting Gauteng as tourism destination, and create loyalty and buy-in from trade partners.
Client profile and challenge at hand
Stone developed a strategy to effectively market the province locally and internationally, change the negative perceptions about the province, position Gauteng as a regional gateway and attract more visitors to Gauteng.
Stone kicked off the process with an internal workshop with executive management to determine the GTA's core needs and challenges they encountered in marketing Gauteng to trade partners. Although GTA management expected that the trade had negative perceptions about their liaison with the GTA and encountered challenges in selling Gauteng as a travel destination, they did not have a clear understanding of these perceptions; neither did they understand the core issues. Stone conducted in-depth surveys with various trade partners and GTA staff to map the key challenges related to selling Gauteng as travel destination.
The study found that visitors did not view Gauteng as an end destination, but rather as an entry point before moving on to the actual visitor destination. There were prevailing perceptions that Gauteng was a hostile and crime-ridden province, which perpetuated negativity.
The survey also pointed to positive perceptions, which Stone harnessed in the development of the trade marketing strategy. For instance, Gauteng was seen as the economic hub and gateway to the sub-continent – the positive and dynamic business environment attracted many business and MICE tourists. Strong consumerism boded well for positioning Gauteng as a shopping destination, especially in the more infrastructure constricted African markets. The heightening focus on economic prosperity across the African continent placed Gauteng in a strong facilitator position for economic tourism – however, the offering needed to be much more compelling beyond business to address seasonality, length of stay etc., while in Gauteng. The research further alluded to the opportunities of BRICS membership and the significant business and upsell tourism opportunities through Gauteng from China, India and Brazil.
Stone's approach to meeting the need
The GTA needed to develop a compelling proposition to visit Gauteng to pitch to trade partners and without a strategy acting as roadmap, its efforts would have been futile.
Following the workshop and trade surveys, Stone applied its bespoke Pebble Ring Thinking Methodology© to develop a comprehensive trade marketing strategy for the GTA. Keeping the GTA's business objectives at the centre of the strategy process, Stone mapped the GTA's key audiences, messages and activities during a consultative process. To ensure that the GTA achieve breaking down barriers between the GTA and its trade partners and ensure a positive uptake of Gauteng as tourist destination, the strategy included various building blocks for implementation, including:
Product bundling – upsell all-inclusive packages for business, event-related specials, experience-driven visits, sports leverage and leisure.
Price – position value for money and link-up with key lifestyle marketing levers.
Promotion – build affinity and encourage visitors to explore, experience and enjoy the offering.
Process – strong marketing through-the-line targeting in an integrated manner; strategic partnerships for maximum impact.
Accessibility – ensure a warm and safe welcome in the province and work with other province departments to ensure infrastructure supports the tourism promise.
Affordability – price/value ratios are extremely important in targeting in a tiered value approach (packaging, packed add-ons, relevance, experience-driven and suited to each audience).
Attractiveness – focus on the things that the target audience will identify with and aspire to enjoy (in both business and leisure offering).
Repeat visits and recommendation – ensure that a visit to Gauteng stimulates repeat visits or recommendations.
Results achieved and value added for Gauteng Tourism
The GTA was extremely satisfied with Stone's trade marketing strategy, stating that the thorough research, engaging and consultative process and acute focus on business results, delivered a solid blueprint for implementation. The GTA adopted many of Stone's key messages in advertising concepts and used the strategy to guide creative work.