Attacq Limited integrated marketing communication strategy for Waterfall City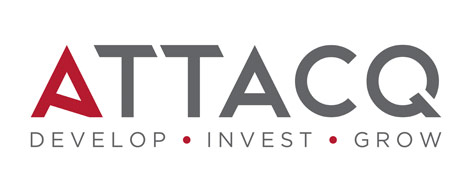 Photo source: Attacq Limited
Strategy consulting: Waterfall City integrated marketing communication strategy for Attacq Limited
Many businesses fail to see the benefits of incorporating an integrated marketing communication strategy in the overall strategic business process. A well-crafted marketing communication strategy not only provides a company with the focus and direction needed by identifying the best opportunities worth pursuing, but also identifies the tools that the company can effectively use to fight competition and gain market share. It also translates the company objectives into constructive marketing initiatives.
Attacq Waterfall Investment Company (Pty) Ltd ("AWIC") holds the development rights to the Waterfall City and is 100% owned by JSE listed company Attacq. Attacq therefore immediately approached Stone to develop an integrated marketing communication strategy for Waterfall City, that was rapidly developing into a true business destination, situated between Pretoria and Johannesburg.
Client profile
Waterfall City is the latest growth node of Gauteng, the economic hub of the African continent. Waterfall City, the CBD of Waterfall is conveniently located at the Allandale Road exit. This new commercial hub of Gauteng boasts the largest single-phase mall in Africa, appropriately named The Mall of Africa. Mall visitors can expect a retail and lifestyle experience second to none with vogue international brands and esteemed South African brands offered in an elegant mall with more than 131 038sqm retail space.
Waterfall Corner and Lifestyle extends the lifestyle offering of Waterfall. Trendy restaurants, leading high street retailers and a top gym lure visitors. The vibrant piazza at Waterfall Corner offers a lively family-orientated shopping, eating and relaxation destination.
At Waterfall, state-of-the art special design is taken to a next level. Beautiful green surroundings, provide the ideal setting to live, work and play. Green building design and many lifestyle features including running lanes and a luscious green park, ensures the enjoyment of nature as part of this modern destination development.
The challenge at hand
Stone's integrated marketing communication strategy had to improve the external awareness and understanding of all components of Waterfall City, its complete attraction, its location and the comprehensive offering of this entire new lifestyle city. Other strategy objectives included:
Promoting a business perception of Waterfall City as a commercial and distribution destination of choice, offering much more than a consolidation opportunity, but a location that will truly add value to their business.
Building a positive brand and reputation for Waterfall City supported by cultivating positive perceptions amongst influential local, national and international audiences.
Building a strong local community loyalty, while attracting more visitors, tenants and owners to Waterfall City.
Stone's approach to meeting the need
Stone used its unique Pebble Ring Thinking© methodology to develop a fully-integrated marketing communication strategy, which placed Waterfall City's strategic objectives in the centre of all the development processes. Stone conducted in-depth research and also interviewed several of Waterfall City's competitors for comparisons and lessons regarding their various approaches to marketing engagement.
Stone then applied its tried and tested three-cluster target audience mapping model to map Waterfall City's audiences in detail from an influence, growth and effectiveness perspective and to ensure that the appropriate tools were used to engage with these audiences in the appropriate manner at the correct level.
Key messages that spoke to the entire Waterfall City value proposition were crafted and these messages leveraged the sustainable competitive advantages and full offering of Waterfall City for business success. Stone then proceeded to identify key marketing priorities for the Waterfall City team. Some of the identified priorities included:
Strengthening the internal structure and the marketing capacity.
Building pride and advocacy amongst Waterfall City tenants and residents.
Introducing Waterfall City to all its stakeholders/target audiences.
Cultivating perceptions of Waterfall City as Gauteng's new lifestyle city.
A comprehensive, integrated marketing implementation plan was developed that included some of the following initiatives:
Proactive broker, sales channel and media engagement.
Engage with all Waterfall tenants and residents to illustrate value.
Showcase the full offering of Waterfall to influencer audiences.
Invest for awareness, uptake and advocacy by growth audiences.
Results achieved and value added for Waterfall City
Stone developed an integrated marketing communication strategy and implementation plan that would:
Establish the Waterfall City brand as the key address of choice.
Position Waterfall City as an accessible and functional city that works where people can live, work and play.
Position Waterfall Logistics Hub as the hub of choice.
Support the Waterfall City team to reach the agreed development targets and profit over the next 5 years from Waterfall City.