"One's true worth is determined by how much more you give in value than you take in payment."
Bob Burgh and David Mann, The Go-Giver.
Stone believes in adding value that extends beyond our own benefit. We engage with clients and projects that drive a positive impact across our consulting footprint, in civil society and for communities in need. We strive to contribute meaningfully to create a lasting positive ripple effect, similar to the visible ripples created when a pebble is dropped into a pool of water.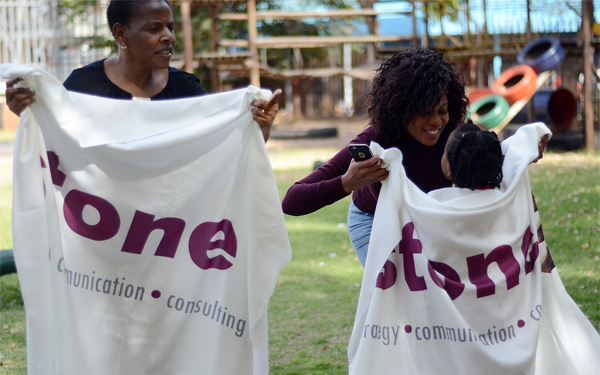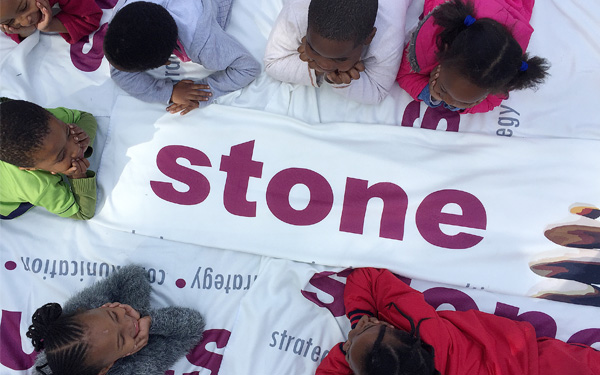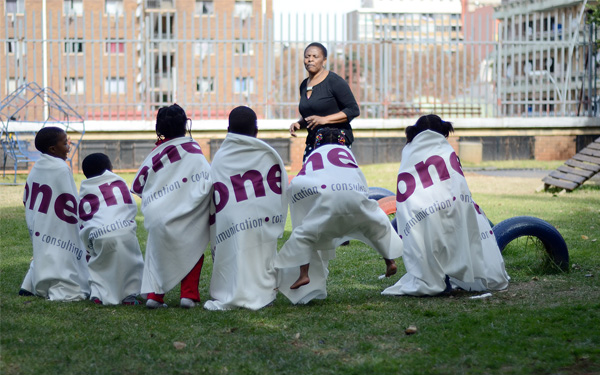 Mould Empower Serve (MES) is an inner city non-governmental organisation (NGO), changing the hearts of South African metropolitan cities.
Stone blankets are welcome winter warmers at MES crèches.
Mould Empower Serve (MES)
Mould Empower Serve (MES) is a Christian social development organisation that has been changing the heart of the city since 1986 and has been actively working towards providing sustainable solutions to pervasive poverty in the inner city of Johannesburg, Cape Town, Port Elizabeth and Kempton Park. The initial vision for MES was born in 1986 when the Johannesburg East Dutch Reformed Church started with an outreach programme that handed out food parcels to the homeless and unemployed community of Hillbrow. In 1989 the project registered as a Section 21 company (1989/004921/08) with an independent Board of Directors. Currently the organization is a registered Not for Profit Company (1989/004921/08), NPO (023 603), PBO (RG/0012/09/04) and has Section 18 A (tax benefit) status.
MES facilitates professional services to vulnerable or at risk individuals, families and communities. The core services are implemented in each branch depending on the need of the community and available resources. An integrated approach is followed ensuring holistic service delivery contributing to restoration and empowerment where a model of Intake/prevention; intervention and sustainable exit is followed.
MES is a pro bono strategy and communication client of Stone and Stone Chief Executive serves as the Board member responsible for Fundraising and Marketing on the Board of Directors of MES.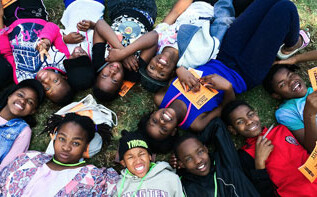 A Nation Builder is passionate about our country, realises its immense potential and is committed to investing – responsibly, generously and strategically – in the future of our nation. A Nation Builder acknowledges that our future is inseparable from the future of our country. Nation building is the responsibility of all South Africans. Nation Builder members are businesses who have not only committed their companies to good giving principles but are also actively involved in assisting high-quality NGOs and projects to maximise the potential of our country and its people. Nation Builder membership represents leadership, commitment and initiative shown by strategically investing in the future of our nation. Stone is proud to be a Nation Builder business.
To find out more about Nation Builder, please visit proudnationbuilder.co.za
Ziwani – Purpose beyond profit
Ziwani is a platform for business leaders to share inspiring stories and innovative local resources while equipping one another for Kingdom impact.
As business leaders on the African continent, we can fundamentally shape our marketplace and transform society through business practices that are biblically aligned.
This is a little story about a powerful business idea by Bob Burgh and David Mann – a book that you MUST read! Imparted with wit and grace, The Go-Giver is a heart-warming and inspiring tale that brings new relevance to the old proverb "give and you shall receive" (but definitely not a soppy read!). Gurus like Stephen Covey and David Bach think it is the latest best thing to hit the bookshelves! Willem S Eksteen, founder of Stone, is a listed Walking Go-Giver ambassador.