Joburg Tourism integrated marketing strategy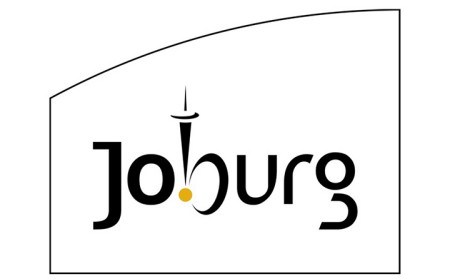 Strategy consulting: Integrated marketing strategy for Joburg Tourism
Stone was mandated to develop an integrated destination marketing strategy for Joburg Tourism, using marketing principles and tools to promote the destination locally, as well as beyond national borders to all other key target audiences across the world.
Client profile and challenge at hand
The City of Joburg established Joburg Tourism (JT) to increase the value of tourism growth by boosting the business tourism market, improving the visitor access to information and marketing attractions of the City to as wide a cross section of potential tourists as possible. Joburg Tourism is the official destination-marketing organisation of the City of Johannesburg. It focuses on promoting and positioning Joburg as the destination of choice for business tourism (i.e. meetings, incentives, conference, exhibitions and major international events). It also aims to leverage leisure tourism benefits off increased business tourism activities, such as sports, lifestyle and cultural events. Joburg Tourism must achieve the following:
Increase the number of tourists to Joburg
Extend tourists' length of stay
Increase tourist spending in the City
Extend the geographical spread of tourists across the city
Improve the seasonal spread of the tourist sector
Support tourism SMMEs
Ensure the availability of world class tourist services
The challenge of marketing Joburg as a destination of choice was the elimination of perceptual barriers. The most significant perceptions that hindered the growth of tourism yield in Joburg, included that it is a purpose driven get in and get out destination, where arrivals were primarily driven by transit, business, shopping, events and VFR and were therefore of short duration. Central to this trend was a perception that the destination had limited competitive or comparative advantage in terms of tourist activities and was therefore not a linger longer destination. Perceptions of high levels of crime – international tourism demand was fragile and particularly vulnerable to perceptions of this nature.
Stone's approach to meeting the need
Stone used its knowledge of, and experience in the tourism and destination marketing industry to develop a fully integrated marketing strategy for Joburg Tourism. Stone applied its own bespoke Pebble Ring Thinking© methodology to ensure that all communication elements were integrated and that Joburg Tourism's business objectives and goals remained at the centre of the strategy. A PLEST scan of the political, legal, economic, social and technological environments that affected Joburg as a destination of choice formed a critical part of the extensive development process. In-depth research helped to carefully map the relevant audiences from a growth, influencer and effectiveness perspective. These processes were paramount to determine whether Joburg was positioning itself correctly, in South Africa, internationally and in the rest of Africa.
Results achieved and value added for Joburg Tourism
Stone successfully developed a marketing strategy for Joburg Tourism. The strategy included the development of new destination marketing channels and focus areas that effectively positioned Joburg as a business and leisure destination of choice. In addition, Stone was requested to present the marketing strategy to the Joburg City Council and the Mayor of Joburg who adopted the strategy as the effective way to position and market Joburg in the future. Stone remains a strategic partner of Joburg Tourism and the City of Joburg and often participates in and facilitates internal strategic workshops. Stone has remained strategically involved in Joburg Tourism's strategic and implementation processes, consistently re-aligning and streamlining the processes according to the adopted Joburg destination marketing strategy.