SITA brand revitalisation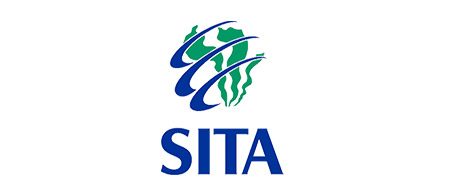 Strategy consulting: Brand revitalisation for SITA
A brand comprises all the elements that represent the identity of the product, service and organisation in question. It signifies what the product, service and organisation stands for and differentiates it from competitors. The perception of a brand could often weaken significantly over time, due to a number of reasons, such as changes and/or evolution within the organisation and its operational environment; or in its market place. In such instances, it is useful to deploy a brand revitalisation strategy, not only to recapture and revive the strengths of the brand, but also to re-align the brand to the new strategic direction.
Client profile
SITA is the South African State Information Agency that provides information technology (IT), information systems (IS) and other related services to the public sector. It was established in 1999 to consolidate and coordinate Government's IT resources to achieve cost savings through scale, increase delivery capabilities and enhance interoperability within Government.
The challenge at hand
SITA undertook a business re-engineering and transformation process aimed at repositioning the organisation as a preferred service institute (PSI). As a brand, however, SITA faced several challenges. There was a perceived lack of staff commitment to the brand that translated into poor service delivery and the lack of a customer-centric service culture. As a result, SITA's customers also lacked confidence in its capability to deliver. For a successful change process and an improved brand perception, SITA needed to involve its employees (SITAzens). To this end, SITA engaged Stone to develop a brand revitalisation strategy. The objectives of the strategy were to instil pride in the employees, their work and their organisation, and to address employees' most critical behavioural patterns to ultimately reinforce the brand and enable SITA to deliver on its promise.
Stone's approach to meeting the need
Stone used its custom-engineered Pebble Ring Thinking© methodology to develop a fully-integrated brand revitalisation strategy, which placed SITA's strategic objectives right in the centre of all the processes. A great advantage was Stone's sound understanding and working knowledge of the IT sector, through work done for other industry players, such as Dimension Data. A critical part of the strategy development process was to complete an accurate analysis of the status quo and to establish the true internal perception of the SITA brand. This was, amongst others, done through an extensive custom-designed online survey, as well as through a series of bespoke interviews with a substantial number of stakeholders across the various levels of the organisation. Stone documented the results and carefully examined them for recurring themes and identified critical issues that hindered the brand performance. This in turn enabled Stone to conceptualise key messages and interventions that would stimulate and drive SITA's brand objectives going forward.
Results achieved and value added for SITA
Stone masterminded five key interventions that would achieve maximum impact at minimal cost. The activities recommended for implementation were:
A SITA Way (brand blueprint) that would expose the staff to the new way of doing things and entrench the brand in the fibre of the organisation.
An executive programme (leadership and brand awareness) that would empower management to inspire the team and build trust, loyalty and confidence amongst SITAzens.
An internal brand awareness programme (internal print magazine) to showcase the SITA brand to all audiences and celebrate successes.
An internal brand portal that would enable staff to have their say and participate in internal discussions.
A conscious brand awareness initiative (collateral development) to instil pride and take audiences along on the journey to transform SITA.
All the implementation activities were accepted and approved by SITA's executive management, as well as its board members and were set for roll out during 2012. Additional recommended activities were also presented for implementation beyond the scope of the contract.