Stone – a rock solid business
Stone is a strategy and communication consulting firm that adds significant value to respected brands and client organisations since 2008. Stone's sound strategic thinking and detailed implementation methodologies ensure clear business strategies, effective integrated marketing and results-reaping communication for its clients. Communication is harnessed as a critical business tool to safeguard reputations, enable change and drive public issue debates. The experienced Stone team provides trusted counsel to an esteemed blue-chip client list. Stone is driven by adding value, also beyond its own bottom-line. As a founding business principle, the Stone team adds ongoing value to a number of charitable, empowering and social initiatives through financial investment as well as by applying their respected professional skills on a pro bono basis.
Strategy gives direction – direction gives focus and focus gives companies the ability to move forward in pursuit of growth, improvement, financial success and sustainability; they don't remain trapped in a cycle of mere maintenance and mediocrity.
Communication is key to reputation building and internal cohesion, taking care of the soul of an organisation – it ensures informed business stakeholders, facilitates the sharing of ideas that lead to innovation and success to resolve differences in a constructive way.
When we consult to clients, we become part of their extended team. Stone prides itself on the quality and deep varied international experience of our consultants. Our approach is one of providing trusted counsel to our clients, rather than just repackaging what they tell us.
Please click below to find out more about our services.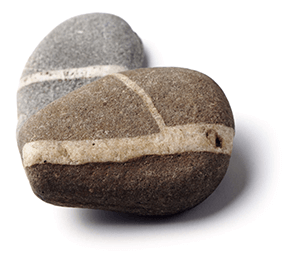 Stone holds its clients dear and frequently forms part of their in-house teams to execute strategy development and implementation. We realise the importance of clients' reputations and brands and therefore often go beyond our brief to guard these assets. In recognition of how highly Stone values its clients, we always deploy senior consultants on the account to guide strategy development with the client's business objectives in mind.
Skilled Stone consultants harness their experience in international strategy development and their industry and marketing knowledge to facilitate strategy development and formulation through an interactive process with client leadership to ensure the best business results; clients business objectives remain central throughout. We enable clients to succeed in a competitive environment with a strategy focused on meeting their goals within their own business context.
Careful thought and experience underpin our strategy development to achieve real business results.
Corporate reputation is a key asset. Grow it and guard it with zealous. Stone helps clients to manage stakeholder perceptions and their brands in an integrated way. We harness touchpoints of comprehensive engagement with internal and external audiences to protect clients' reputations.
Stone's consulting model is based on quality counsel. Stone team members become trusted advisors to our clients and an extension of their internal teams, guiding them through the strategy development, communication, engagement and implementation. We pride ourselves on our long, quality relationships with clients, suppliers and business associates.