Thebe Tourism Group brand reputation management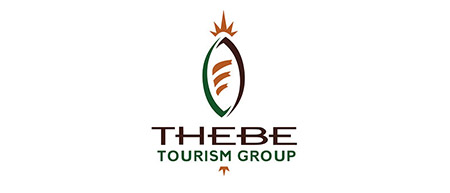 Strategy consulting: Brand reputation management for Thebe Tourism Group
Tourism has been earmarked as a growth industry in South Africa. It is also a volatile industry that will always remain extremely susceptible to a number of environmental elements that cannot easily be controlled. This includes the likes of political unrest, fluctuations in rate exchanges and even natural or other disasters. Any company that operates in this space should view its brand reputation as a key asset that needs to be managed and form part of strategic considerations at all times.
Client profile
Thebe Tourism Group is a 100%-owned subsidiary of Thebe Investment Corporation. Established in 2001, it is the oldest Black Economic Empowered (BEE) tourism group in South Africa, with an extensive service offering of tourism and related services.
The challenge at hand
Thebe Tourism Group experienced several business issues over time that proposed possible turmoil and could create a negative brand reputation in the market. This included leadership changes, ethical issues and fraud at one of its subsidiaries, as well as substantial losses at a business unit. Thebe Tourism therefore had to re-align its business to counteract the impact of these issues, while rekindling a positive reputation as a sound and credible business. In addition, the group aimed to strengthen its position and transform itself into one of the most dynamic companies in the tourism sector. Due to its expertise in strategy development and working knowledge of the tourism industry, Stone was appointed to assist Thebe Tourism to achieve these objectives.
Stone's approach to meeting the need
Stone facilitated a workshop with the executive management of Thebe Tourism Group to gain a clear understanding of the issues at hand and to develop the critical business focus areas that needed to be addressed. Stone commenced the strategy development process, through the application of its Pebble Ring Thinking© methodology, which always places the business goals and objectives at the centre of all processes and activity. The team then applied its knowledge of the tourism industry, coupled with extensive research, to carefully map all the relevant audiences that have an impact on Thebe Tourism's business, from influencer, effectiveness and growth perspectives. Stone then developed a fully-integrated brand reputation management strategy with implementation activities aimed at correcting perceptions of the company and to reflect its true business intent among its stakeholders.
Results achieved and value added for Thebe Tourism Group
Upon approval of the strategy, Stone facilitated a process of engagement with all Thebe Tourism's key stakeholders to affirm its business and brand reputation, while aligning internal audiences with the group's business vision. Stone had considerable success in achieving these objectives and Thebe Tourism's brand reputation as an industry leader has since grown by leaps and bounds. The Stone strategic approach continues to add real value to the business of Thebe Tourism and this tenure adds to the Stone account base in return – a clear vote of confidence by an industry leader who trusts us with their reputation and communication.