Pfizer South Africa brand communication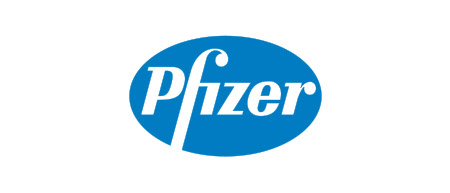 Strategy consulting: Integrated brand communication for Pfizer South Africa
Departing from the old way of marketing communication, Stone adopted a forward-thinking approach to brand communication by integrating it with business communication. An integrated business and brand communication strategy integrates all communication and marketing activities to support and drive the objectives and goals of what can be regarded as business' greatest assets, their brands.
Client profile
Pfizer South Africa comprises three business units: Pfizer Global Research and Development (PGRD), Pfizer Global Pharmaceuticals (PGP) and Pfizer Animal Health (PAH). At the time PGRD was the largest private pharmaceutical research organisation in the world, with research campuses and centres across the globe. PGP was responsible for the distribution of a large number of prescription medicines, five of which are in the world's top 20 best-selling medicines. PAH focused on the distribution of vaccines, medicines and care products for livestock and house pets, for more than 30 different animal species.
The challenge at hand
Pfizer had to adapt to a changing market place and reposition its brands in the most effective way possible. Two elements of major concern were the launch of the Champix brand on the South African market in 2011, as well as the repositioning and expanding of the Viagra brand to the Middle Eastern market. Champix was a prescription drug that helped smokers kick the habit by reducing the urge to smoke. Viagra was a trademarked drug that was prescribed to treat male impotence or to enhance male potency. Due to Stone's international experience and solid work done in the branding and communication space, Pfizer South Africa appointed Stone to develop a business and brand communication strategy.
Stone's approach to meeting the need
Stone conducted a series of strategy development workshops with key Pfizer decision makers and top management to firstly gain insight into the business, and secondly into the role of each of the brands within the business and how they can help grow and sustain the business. Furthermore, Stone had to ensure that Pfizer's business proposition, as well as the business propositions of a number of its brands were indeed robust. Stone also identified strong and sensible communication activities that would truly reach the correct stakeholders in a targeted and focused manner. To achieve this, the team did extensive preparatory context research, locally and internationally. In addition, the various audiences and stakeholders were carefully mapped and perceptions were gauged through an internal communication audit, stakeholder interviews and through desktop research. The team then developed a fully-integrated brand communication strategy in line with the Stone Pebble Ring Thinking© methodology, which always places the client's business goals at the centre of the communication. The strategy used a choice of communication disciplines, such as marketing, stakeholder and digital engagement.
Results achieved and value added for Pfizer
Pfizer effectively implemented Stone's proposed integrated business and brand communication strategy and aligned all its communication, brand and marketing activities to their latest overall business objectives. Stone revamped the internal communication department of Pfizer and trained their communication resources to function optimally and to support the business goals through their efforts.
Viagra was successfully expanded to the Middle Eastern market and both patients and doctors were suitably informed and educated on the efficacy and safety of the product.
Champix has since become the leader in the prescription market to stop smoking.
Pfizer commissioned Stone to roll out their digital engagement strategy as well.
Pfizer continues to utilise Stone for high-level strategic consultation on salient issues pertaining to communication.