Attacq Limited Mall of Africa launch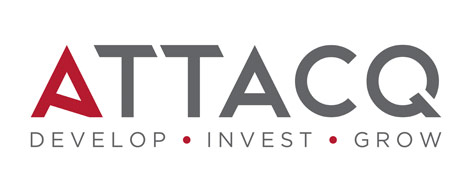 Photo source: Attacq Limited
Strategy consulting: Mall of Africa launch for Attacq Limited
The Mall of Africa was scheduled to open its doors in April 2016 in the heart of Waterfall City. This massive 131 038sqm shopping mall would be the crown jewel in South Africa's newest and rapidly developing commercial and shopping destination, Waterfall. The mall with its estimated completed value at opening of R4.5 billion would combine significant scale with innovative architectural design to set a new benchmark for malls on the continent. Due to the nature of this significant milestone event, Attacq approached Stone to ensure that the Mall of Africa's opening received the necessary media exposure.
Client profile
Attacq is a leading South African capital growth fund in the real estate sector, listed on the JSE. It has consistently delivered growth in capital to its investors through its strategic property holdings and developments. Attacq has grown gross assets to R27.1 billion, as at December 2015 with an initial gross asset value of R600 million, as at 30 June 2005. In April 2016, Attacq launched the Mall of Africa, South Africa's biggest single-phase shopping mall development as part of the iconic Waterfall City development in Midrand.
Attacq focuses on sustainable capital appreciation through the development and ownership of a balanced portfolio of properties with contractual income streams in SA, Africa and abroad. Capital appreciation is supplemented by development and redevelopment profits made within the Company.
The challenge at hand
Stone had to leveraged the relevant PR and communication channels, as well as its well-established relationship with the property and business media to proactively ensure that the launch of the iconic Mall of Africa was a massive success.
Stone's approach to meeting the need
On 28 April 2016 the iconic Mall of Africa opened its doors for business in Waterfall City. The 131 038sqm mall marked the largest first phase completion of a mall ever in South Africa, boasted more than 300 outlets, was host to some of the world's most famous retail brands and was valued at R4.9 billion upon opening for trade.
On the day Stone facilitated 13 radio, television, online and printed media interviews with Morné Wilken, including interviews with eNuus, BDLive, Business Day, SABC television and radio, Financial Mail, Asset Magazine, Engineering News, Sake 24, 702's Money Show with Bruce Whitfield, Kaya FM, Fin24 and kykNet Winslyn. Click here to view the kykNet Winslyn interview with Attacq CEO, Morné Wilken. Stone's media advocacy resulted in a significant increase in Attacq's media coverage during March and April 2016.