Sandton Convention Centre international marketing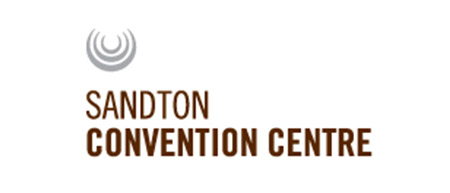 Strategy consulting: International marketing for Sandton Convention Centre
An international or global marketing strategy uses marketing principles and tools not only to promote an organisation locally, but also across national borders to other parts of the world.
Client profile
Sandton Convention Centre is a prestigious and world-class, multi-purpose convention and exhibition venue located in the Sandton CBD, Johannesburg, South Africa.
The challenge at hand
Sandton Convention Centre needed to position itself as Africa's premium convention and exhibition centre and approached Stone to develop an international marketing strategy.
Stone's approach to meeting the need
Stone is a trusted strategic partner with a long-standing working relationship with Sandton Convention Centre and has compiled multiple strategies for them in the past. Stone utilised this knowledge, as well as its knowledge of, and experience in the international business tourism industry and the global conference and meeting space to develop a fully integrated international marketing strategy for Sandton Convention Centre. Stone applied its own bespoke Pebble Ring Thinking© methodology to ensure that all communication elements were integrated and that the business objectives and goals remained at the centre of the strategy. A PLEST scan of the political, legal, economic, social and technological environments that affected Sandton Convention Centre formed a critical part of the extensive development process. In-depth research helped to carefully map the relevant audiences from a growth, influencer and effectiveness perspective. These processes were paramount to determine whether Sandton Convention Centre was positioning itself correctly, in South Africa and in the rest of Africa.
Results achieved and value added for Sandton Convention Centre
Stone successfully developed an international marketing strategy for Sandton Convention Centre. The strategy included the development of new sales enablement channels and new business lines that effectively positioned Sandton Convention Centre as Africa's leading conference venue. In addition, Stone was a strategic partner in their Cop17 bid; Stone, JoburgCity, Gauteng and Sandton Convention Centre jointly bid to host the United Nations Climate Change Conference. The presentation and bid, as well as the strategy were well received and complimented at a high level. Stone remains a strategic partner of Sandton Convention Centre and often participates in and facilitates internal strategic workshops for them. Stone has remained strategically involved in Sandton Convention Centre's stakeholder engagement processes, constantly re-aligning them and streamlining them according to the Centre's future business direction and key commercial priorities.