Attacq Limited integrated social media strategy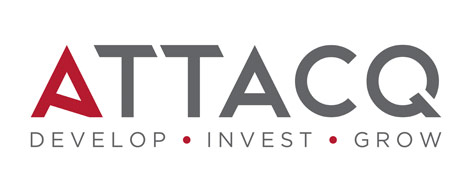 Photo source: Attacq Limited
Strategy consulting: Integrated social media strategy for Attacq Limited
A successful, fast-growing company often realises that its audience engagement and communication is outperformed by its operational success. This requires a renewed focus on effective stakeholder engagement to drive improved brand recognition, as well as position the corporate brand and its achievement to the market. Stone develops digital engagement strategies that are focused on corporate and brand objectives and integrated with the overall vision. It comprises the use of social media strategies and interventions, as tactical tools to achieve the most powerful brand impact, create awareness and advocacy amongst clients, generate influence amongst stakeholders and actively support and drive the business objectives and goals.
Client profile
Attacq is a leading South African capital growth fund in the real estate sector, listed on the JSE. It has consistently delivered growth in capital to its investors through its strategic property holdings and developments. Attacq has grown gross assets to R27.1 billion, as at December 2015 with an initial gross asset value of R600 million, as at 30 June 2005. In April 2016, Attacq opened the Mall of Africa, South Africa's biggest single-phase shopping mall development as part of the iconic Waterfall City development in Midrand.
Attacq focuses on sustainable capital appreciation through the development and ownership of a balanced portfolio of properties with contractual income streams in SA, Africa and abroad. Capital appreciation is supplemented by development and redevelopment profits made within the Company.
The challenge at hand
Attacq realised that the business proposition and uniqueness of Attacq are not articulated as well as it could be. Additionally, as Attacq was previously part of the Atterbury group, an element of confusion still existed in the market, with the brand recognition not as strong as it should be, diluting the positioning and exposure of the corporate achievements.
Brand positioning to audiences ranging from the investment community to Government institutions became a priority, and Attacq employed Stone to develop an integrated corporate communication strategy to achieve the corporate objectives and communicate effectively to all stakeholders. A critical element of this integrated strategy was the use of social media as a key tool to engage with significant audience segments.
Stone's approach to meeting the need
Stone applied its unique Pebble Ring Thinking© methodology to develop a fully-integrated communication and marketing strategy. Social media formed an integral part of this strategy with the aim:
To build the Attacq brand and inform stakeholders in a targeted and efficient manner.
To showcase Attacq as a leader in South African investment property sector with a true desire to rise to challenges facing economy.
To contribute to creating a clear distinction between the Attacq and Atterbury brands and brand positioning.
To position the Attacq leadership as opinion leaders in the industry, while driving the strategic anchor messages of Develop/Invest/Grow to key audience segments.
A comprehensive audit was conducted on current digital platforms with recommendations to optimise the website and associated communication functions. Following an extensive process of external and internal perception analysis and using Stone's audience mapping methodology, Stone developed a sophisticated model to match specific Attacq audiences against specific social media platforms and specific Attacq communication objectives for targeted, effective positioning and engagement.
Stone developed a comprehensive proactive content and engagement strategy centred around key corporate engagement themes, messaging framework and topics that were relevant to each identified audience segment, together with a content execution strategy that was integrated with all other communication channels. A thought leadership framework of critical industry topics was further developed for execution. Thirdly, an integration model between the corporate social media engagement and retail use of social media (e.g. Mall of Africa) was developed for consistent and beneficial positioning.
Stone worked with the Attacq leadership and communication team to prepare the organisation for the use of digital channels as an effective reputation management tool to counter any negative perceptions through the implementation of a reactive engagement strategy, including response procedures and management tools.
Finally, Stone ensured that the organisation was prepared for full social media engagement by guiding integration throughout the organisation with the appropriate internal policies and procedures, resource mapping, the use of efficient management tools and a comprehensive organisational process.