Distell corporate positioning and advocacy through social media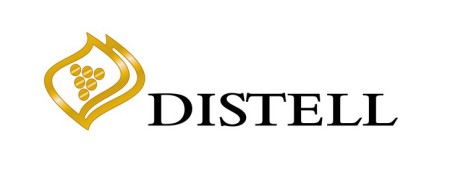 Strategy consulting: Corporate positioning and advocacy through social media for Distell
In an environment where an organisation is the owner of multiple successful and high-profile consumer brands, the visibility of the consumer brands is often more prominent than the corporate brand, and the corporate does not reap the benefit of positive positioning, advocacy and reputation management. This is especially valid in an industry segment that is often the target of subjective criticism. Stone develops communication strategies that engage with relevant stakeholders effectively to assist companies to achieve positive positioning, goodwill, influence and advocacy throughout their audience universe – thereby supporting the business objectives and ongoing success.
Client profile
Distell Group Limited is Africa's leading producer and marketer of spirits, fine wines, ciders and ready-to-drinks. Distell employs about 5 300 people worldwide and has an annual turnover of R19,6 billion. Listed on the JSE, Distell's vision states that We are a proud African alcoholic beverages company with heritage estates, global reach, world-class people and the ability to do extraordinary things. Distell's brand portfolio stretches across ciders, ready to drink alcoholic beverages, wines and spirits and include a large number of household brands.
The challenge at hand
Historically, the Distell corporate brand has been treated very conservatively, with the company opting to focus marketing and communication on positioning the wide variety of consumer brands. As a result, important stakeholders were unaware of the company's full scope of operations, the strength of the company and the company's contribution to the economy and society. In 2014, Distell underwent a significant change in business strategy aimed at achieving long-term growth across multiple market segments and geographical areas. Inherent to this strategic imperative was the need to place an increased emphasis on the corporate brand and correctly establish Distell as the industry leader that it is.
As a long-term supplier having developed a number of communication strategies for Distell, Stone was approached to develop a comprehensive corporate communication strategy to both internal and external audiences. A strong focus of the strategy was brand reactivation, including the re-launch and advocacy of the corporate Distell brand, identity framework and implementation. A detailed social media engagement strategy was seen as critical to achieving these objectives.
Stone's approach to meeting the need
Adopting a fully integrated approach with the overall corporate communication strategy and processes, Stone developed an extensive digital engagement strategy for the Distell corporate brand and the corporation behind it to include corporate social media engagement across social media platforms, reputation building and digital public relations and brand management across these digital channels.
The identified objectives that the social media strategy delivered on was to:
Achieve higher external visibility for the Distell corporate brand as the owner of leading, high-profile and successful brands.
Promote the corporate brand story much more strongly and communicating it in a way that ensures its irresistibility to target stakeholders in a much clearer way (what we offer, and why that's important to our stakeholders).
Minimise reputational risk and enable Distell to manage the conversation and influence audience clusters appropriately.
Establish closer links between corporate brand and product brand digital engagement – and the framework for doing so.
Establish Distell as a thought leader and a responsible corporate citizen by proactively engaging on important social and industry topics contrary to the norm in this heavily scrutinised and –criticised industry.
Communicate Distell's key brand messages consistently, in the correct tone of voice and in line with the wider corporate communication strategy.
Deploy strategic communication and engagement themes in line with Distell's vision and business objectives to guide engagement towards measurable results and positive engagement outcomes.
Showcase the contribution that Distell is making to society, the economy and the communities within its footprint.
Integrate the strategy with other communication channels and initiatives to deliver successful, effective positioning and engagement.
Individual platform engagement strategies were developed for each selected social media platform, taking into account Distell's unique context, as well as its stakeholders and their digital usage patterns – setup and management, platform engagement objectives, which stakeholders to engage, what platform to use, what topics to engage on and how best to execute this engagement.
An ongoing reactive social media engagement strategy was deployed to allow Distell to identify external discussions related to the brand and industry, track impact, manage the conversation and influence the outcome of discussion on both external platforms/profiles, as well as Distell-managed digital platforms.
Extending beyond the engagement, Stone developed a complete 360-degree model for Distell that included operational integration, HR and resourcing models and internal engagement beyond the external social media execution to ensure organisational readiness and support for Distell's social media activities.