Attacq Limited comprehensive stakeholder engagement strategy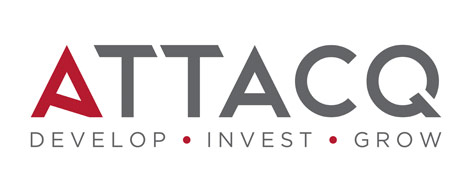 Photo source: Attacq Limited
Strategy consulting: Comprehensive stakeholder engagement strategy for Attacq Limited
Stone was mandated to develop an effective stakeholder engagement strategy to drive improved brand recognition, to position the corporate Attacq brand and its achievement to the market and to drive and position Attacq's reputation as a sustainable, well-run capital growth company with credible and fair practices in the real estate sector. Stone provided strategic counsel to Attacq at executive level, on an ongoing basis.
Client profile
Attacq is a leading South African capital growth fund in the real estate sector, listed on the JSE. It has consistently delivered growth in capital to its investors through its strategic property holdings and developments. Attacq has grown gross assets to R27.1 billion, as at December 2015 with an initial gross asset value of R600 million, as at 30 June 2005. In April 2016, Attacq launched the Mall of Africa, South Africa's biggest single-phase shopping mall development as part of the iconic Waterfall City development in Midrand.
Attacq focuses on sustainable capital appreciation through the development and ownership of a balanced portfolio of properties with contractual income streams in SA, Africa and abroad. Capital appreciation is supplemented by development and redevelopment profits made within the Company.
The challenge at hand
Building a strong reputation for Attacq became pivotal. Brand positioning to audiences ranging from the investment community, property brokers and Government institutions to financial institutions and the media became a priority. Stone had to leverage the relevant PR and communication channels and its well-established relationship with the property and business media to proactively build a credible reputation for Attacq. Stone also had to assist Attacq in the development of media fact sheets to accompany any media releases.
Stone's approach to meeting the need
Newsletters
Stone assisted Attacq in the development of external newsletters that are distributed via email to Attacq's tenants, investors, brokers and the public sector, as well as an internal newsletter that is distributed to the Attacq team. Both external and internal newsletters are distributed on a monthly basis. Newsletters contain information regarding the company, its progress, latest developments and issues at play.
Attacq annual results presentation
In March 2016, Attacq posted very strong results for the six-month period to 31 December 2015, despite a very challenging local and international business climate. Stone utilised a digital platform, MailChimp, to distribute invitations to Attacq's internal audience (the Attacq team) and external stakeholders (investors and media). 92 invitations were sent out to investors and 75 attended.
Stone secured interviews for Attacq's CEO and CFO on Moneyweb, RSG Geldsake with Andries van Zyl, 702's Money Show with Bruce Whitfield, Business Day TV and CNBC Africa Business Tonight. Attacq's interim results also received extensive coverage from several printed and online business publications, including BDLive, Business Day, Financial Mail, Finweek, Asset Magazine, Sunday Times, Rapport, Engineering News, Bloomberg, Sake 24 and Fin24. Click here to view the CNBC Africa interview with Attacq CEO, Morné Wilken.
Attacq the future
The Attacq the Future programme supported education and youth development in cooperation with the Attacq group's regional malls located in Stellenbosch, George and Potchefstroom. This initiative enabled Attacq to expand its involvement in the development of South Africa's youth as a responsible corporate citizen. The programme gave top achievers from schools located near Attacq's malls the opportunity to attend a JSE listed company's results presentation. Stone used its relationships with regional community newspapers to gain regional exposure for Attacq through the Eikestadnuus, George Herald and Potchefstroom Herald.
PwC tower office building
Owned by Attacq and developed by Atterbury the PwC building is set to be an iconic-storey building, the first high-rise within the booming precinct. In March 2016 speculation and interest surrounding the nature of the iconic, concrete tower structure situated along the N1 highway near Allandale interchange, peaked. Stone engaged with several print and online media to clarify the mystery due to the tremendous public interest. Attacq once again received exposure in Sake 24, Engineering News, Businesstech and ePropnews.
Brand leadership
Stone has positioned Attacq's CEO, Morné Wilken, as a thought leader in the South African investment property sector. Moneyweb recently rolled out a series of 10 to 12 minute long-form radio interviews with a number of high-profile individuals across several sectors. Effectively they want to be able to share with their audience some of the insights that made the careers of several high-profile individuals across several sectors and what the Tipping Point was that had the most impact in their careers/lives. The interviews are conducted by Andries van Zyl who is one of the top financial journalist in the country and somebody who has a long-standing working relationship with different sectors. The series itself will be available on the Moneyweb website. Morné Wilken was approached for an interview that Stone facilitated; click here to listen to the intervriew.