Telkom Business integrated communication strategy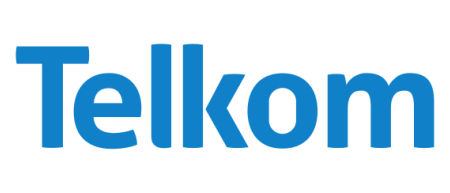 Strategy consulting: Integrated communication strategy for Telkom Business
Stone developed an integrated communication strategy for Telkom Business to expand its communication efforts around Telkom Fixed Mobile Convergence (FMC) with greater reach and influence. FMC was the conversion between fixed and mobile networks to provide customers with a seamless service offering.
Client profile and challenge at hand
Headquartered in Pretoria, Telkom Group was South Africa's largest wire line and wireless telecommunications provider. It was a semi-privatised, 39% state-owned company.
Telkom Business, a group subsidiary, required a strategy to capitalise on the foundation laid for communicating its Fixed Mobile Convergence (FMC) to external stakeholders.
Although Telkom rolled out successful FMC communication activities at the time, it needed to support above-the-line drive and sales enablement for its FMC offering and create a media appetite to stimulate conversation around FMC – which at that stage was limited. In addition, Telkom had to promote the benefits of FMC – specifically as a business solution – more articulately and needed to have a bigger influence in public conversations. The challenge existed to position Telkom as FMC thought leader, building on the strides it made in its journey.
Stone's approach to meeting the need
Stone developed a well-rooted strategy and implementation plan for Telkom using the Stone Pebble Ring Thinking© methodology, where the Telkom business goals remained at the centre of the strategy development process and drove the business intent and objectives. Keeping Telkom's business objectives in mind, the overall goal was to successfully implement a communication strategy that would support Telkom's focus on convergence and UC and to strengthen Telkom's profile as the trusted authority and thought leader on Fixed Mobile Convergence in South Africa.
Stone positioned FMC as a journey not a destination, where the ultimate destination was a full suite of converged offerings on a pay-as-you-go basis, similar to a cloud proposition, and unpacked the FMC journey for Telkom in the strategy. First, Telkom launched Cybernest data centre operations, providing a critical component of true convergence in the form of cloud computing capabilities. Next was Telkom Mobile with 8ta for consumers in October 2010 and Telkom Mobile in September 2011 for the enterprise market. Telkom Broadband followed in October 2011 to offer business customers reliable broadband connectivity coupled with higher Internet usage and business tools. At the time of developing the strategy, Telkom was evolving its broadband capability further to enhance the broadband services over its Next Generation Network, already in use.
Stone developed key messages rooted in the Telkom approach providing completeness of offer from fixed voice, fixed data, hosting and various mobile services and established key messages and implementation themes that:
Promoted Telkom as a knowledgeable authority and leading innovator on the journey to true Fixed Mobile Convergence.
Built Telkom influence and loyalty – enhanced trust and excited the target audience about the Telkom Fixed Mobile Convergence offering.
Advocated business behaviour change – to promote uptake and benefits of Fixed Mobile Convergence as a new way of doing business.
Stone integrated the Fixed Mobile Convergence message to all three key clusters of stakeholder target audiences, and identified the appropriate PR channels.
Results achieved and value added for Telkom Business
In its implementation roll-out plan, Stone proposed the positioning of Telkom leadership as the key source of thought leadership on the topic of Fixed Mobile Convergence. The strategy leveraged the reputation built along four main areas of communication: the reputation of Telkom, building FMC understanding, advocacy for the concept of FMC and the uptake of the Telkom offering.
The strategy identified key platforms of engagement, which Telkom Business applied to achieve higher thought leadership in the FMC space, including aggressive media and stakeholder relations, speaking opportunities and industry events and building stakeholder communities.
Stone added value to Telkom Business by developing a fit-for-purpose strategy to promote the benefits of FMC with wider uptake and credibility.