Next Generation Consultants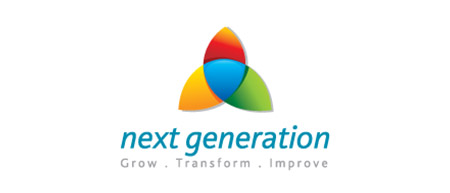 Strategy consulting: Next Generation Consultants
Business development is aimed at penetrating existing or new markets to attract customers and increase sales and revenue. Stone develops fully-integrated communication and business development strategies that use communication as a tool to drive and support the business and its development goals and objectives. Applying all communication business development and sales enablement activities in an integrated manner, ensures focus and maximum return on investment.
Client profile
Next Generation Consultants is a professional management and business consultancy that specialises in integrated reporting, corporate social investment (CSI) programmes and social economic development.
The challenge at hand
Next Generation Consultants required a communication strategy that would drive business development and aggressively create sales enablement, which would lead to sales and ensure continued growth and profitability. Next Generation Consultants appointed Stone two years ago to achieve these objectives in an on-going, close working relationship.
Stone's approach to meeting the need
Stone embarked on a comprehensive strategy development process that was well rooted in its Pebble Ring Thinking© methodology, which always places the business goals and objectives at the centre. Stone first conducted a workshop with Next Generation Consultants to gain a complete understanding of their business. A critical component of the strategy development process was to conduct extensive research to carefully map their target audiences from an influence, effectiveness and growth perspective.
Stone then developed a fully-integrated communication and business development strategy that formulated the value proposition of the business and that uses communication as a tool to reach the business goals and drive sales enablement. Building the profile of the business as a knowledgeable voice and a key authority in the industry as far as their business lines are concerned, was critical to the success of the project.
Results achieved and value added for Next Generation Consultants
As opposed to a spray-and-pray approach, a clearly formulated value proposition and defined target audiences ensured a more focused approach to business development activity that would lead to greater return on investment.
The Stone team developed opinion pieces for Next Generation Consultants that were published and gained exposure in high-end industry publications.
Relationships were cultivated with top journalists in the industry, who were then beginning to view Next Generation Consultants as an opinion leader who supplied quality, trustworthy information.
A solid foundation was created for sales enablement, which was set to reap results.
Stone still works with Next Generation Consultants and continues to assist with implementation activities, as well as strategic communication consultation where necessary.