COVID-19 communication strategy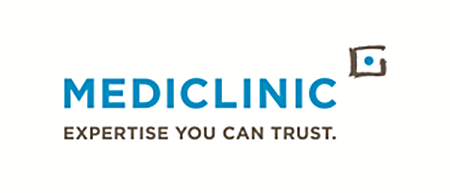 Mediclinic Southern Africa (MCSA) is a top-three South African private hospital group, part of the publicly listed Mediclinic International group, the sixth largest private hospital group in the world. Mediclinic Southern Africa has 7 130 beds in 52 hospitals in South Africa and Namibia, providing acute care, specialist-orientated, multi-disciplinary hospital services and related service offerings. Since 2010, Stone has annually compiled integrated communication strategies for Mediclinic and assisted with strategic counsel, implementation of a range of communication activities across the various communication and marketing disciplines and helped with ad hoc communication projects.
Challenge at hand
The onset on the Coronavirus COVID-19 pandemic directly affected Mediclinic Southern Africa (MCSA) as a healthcare provider. Stone was invited to provide strong crisis communication and contingency plans that would help overcome the immediate and future challenges the pandemic would bring. The emphasis was on placing people's interests and safety first, constantly confirming that safety and well-being is a top priority even as Mediclinic prepares for the future.
The hospital group needed to innovate, embrace and re-imagine the business by building ecosystems of value and trust with all stakeholders. Stone needed to develop messaging that would reassure audiences of Mediclinic's unwavering top-class offering in hospitals and emergency centres.
Stone's approach to meeting the need
Stone applied its unique Pebble Ring Thinking© methodology to develop a fully-integrated scenario plan on COVID-19 response and issues communication. Part of the activities included developing holding statements and opinion articles for each of the scenarios according to an outlined approach. This ensured that there were timeous responses available for enquiries, thus mitigating any resultant communication risk.
Over 21 possible scenarios were developed, along with the QnA thereof for use in interviews and media statements.
Some of the goals of this planning were to:
Add value to the national COVID-19 communication response as infection rate spikes following increased testing and lowering of regulation restrictions
Mitigate negative fallout from variety of issues that might occur
Contribute as a leading partner on the national and provincial COVID-19 response task teams
Empower spokespeople and hospitals to respond timeously to enquiries
Mitigate reputation risk from adverse COVID-19 scenarios
Reassure Mediclinic audiences about the unwavering focus on quality healthcare
Reassure Mediclinic audiences that we have all the measures in place to provide expertise they can trust
Manage audience expectations
Results achieved and value added for Mediclinic Southern Africa
As the project is ongoing there has so far been a smooth transitioning and operations process in terms of communication and issues management.
Stakeholders are fully supportive of the Mediclinic COVID-19 approach and strategy and making the time available to engage with Mediclinic. Many understand the risks of COVID-19 but being reassured of the full Mediclinic offering, and business effectiveness and outcomes produced with the positive performance as a result.
Media and social media, and critical audience feedback based on coverage and campaign reporting has been positive, and any challenges have been swiftly handled by scenario.
Mediclinic Southern Africa is well on its way to being acknowledged as a committed expert that can add value at these very uncertain times.