Mediclinic Southern Africa media engagement and positioning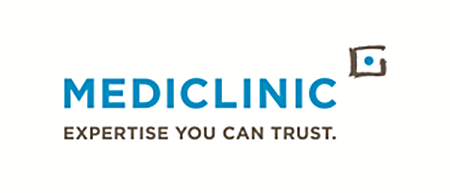 Strategy consulting: Media engagement and positioning for Mediclinic Southern Africa
In a time of ever increasing information overload, and with media resources under increasing pressure, it is critical to have strong relationships with the media, engage effectively with them and create innovative angles and stories that is newsworthy to their readers and of relevance to them in order to achieve positive positioning for a client. Merely creating more noise in a noisy world will cause the media to disengage and not achieve the desired coverage, media response and exposure. Stone's strong network of media contacts, the manner in which media is engaged and managed and the innovative positioning of corporate messaging ensures strong interest from the media, generates response and delivers real benefit.
Client profile
Mediclinic Southern Africa represents the Southern African operations of Mediclinic International, one of the largest private hospital groups in the world. Mediclinic Southern Africa has almost 7 200 beds in 52 multi-disciplinary hospitals in South Africa and Namibia.
The challenge at hand
In an industry where far reaching topics are being debated in the public space (e.g. the National Health Insurance) and coverage is to a large extent dominated by these discussions and an element of criticism towards private companies, it is important to influence overall positive positioning and public perception through media coverage.
Stone is a long-standing supplier of Mediclinic Southern Africa for effective media engagement and media relations. In addition to executing numerous high-profile media events and round tables for Mediclinic (including the Mediclinic rebrand, the entire National Health Insurance debate and the healthcare pricing debate), Stone is trusted to create positive coverage for the Mediclinic brand through the execution of multiple targeted media events throughout the year.
Stone's approach to meeting the need
Stone's approach to ensuring successful media participation and coverage is to focus on innovation in the industry segment and celebrate the tangible impact thereof to position corporate milestones and the Mediclinic messaging of Expertise you can Trust. This approach provided Mediclinic with the opportunity for numerous successful media events, including amongst others:
Opening of the Mediclinic Midstream Hospital (Gauteng)
Innovation was the champion for the successful event, positioning Mediclinic Southern Africa as thought leader through innovation in the opening of a new hospital. Mediclinic Midstream was positioned as the most innovative, technologically advanced hospital in the country with features like:
Integrated ICT systems and fibre-optic/WiFi infrastructure throughout the hospital for patient care – integrating each patient's data and seamlessly making it available to all the relevant medical personnel across all platforms and in real time for better patient management.
A paperless environment where the patient journey from registration to discharge is efficient, fast and with the minimal delays and inconvenience.
Specialist units and innovative new scientific equipment allowing better treatment.
Superior environmental sustainability and energy efficiency.
Both a stakeholder and media launch were successfully conducted with live demonstrations of technology and innovation deployed, interviews with hospital staff and corporate representatives, as well as access to patients and their experience.
Both national and local community media were targeted, resulting in widespread coverage and acclaim across television, radio, national media, local press and specialist publications.
Life-changing heart procedure at Mediclinic Panorama (Western Cape)
Human interest coupled with real medical innovation and the positioning of Mediclinic as thought leaders were the headline approach for this media engagement. Dr Razeen Gopal, a cardiologist practising at Mediclinic Panorama, pioneered a revolutionary heart procedure that dramatically improved the quality of life of patients suffering from early-stage atrial fibrillation. This ground breaking technique, performed at Mediclinic Panorama's electrophysiology laboratory, was the first of its kind to take place in Africa and the Middle East. Multiple news angles were created:
Profiling of the procedure and the impact on patients' lives, including access to the first patient to undergo the procedure.
Profiling of the technological investment and innovation at the Mediclinic facility, including interviews with Mediclinic executives.
Profiling of Dr Gopal as a specialist operating from a Mediclinic facility, including facilitated interviews.
A media briefing was conducted, including a produced animated video that showcased the procedure presented by Dr Gopal, as well as statements by Mediclinic and a case study of the patient. This was followed up by a theatre walk-through and facilitated interviews with both Dr Gopal and Mediclinic executives.
Due to the multiple news angles, various segments of the media were invited. Multiple television news features were aired, including the provided animation, and interviews with both Dr Gopal and Mediclinic executives were featured across multiple radio stations, online media outlets and print media.
Ground-breaking Lung Volume Reduction Coil (LVRC) procedure at Mediclinic Panorama (Western Cape)
Showcasing the potential of cooperation between private and public healthcare to deliver innovative and life-changing healthcare procedures was a major focus for this event, where a first of its kind in Africa procedure was successfully done at Mediclinic Panorama.
In a public private collaboration, Dr Johan Theron, pulmonologist at Mediclinic Panorama and Professor Coenie Koegelenberg of the University of Stellenbosch, became the first doctors to use the procedure on two patients at the Heart and Lung Unit at Mediclinic Panorama. It provides hope for emphysema sufferers, who have tried all other treatment options available to no effect.
This was further used to highlight the Mediclinic investment in specialist units and state-of-the-art technology that makes the likes of the Panorama Heart and Lung Unit unique. As a result, a number of highly specialised therapies for the most difficult-to-treat patients are often innovated there, positioning Mediclinic as though leaders in the industry.
A joint presentation by the two specialists, accompanied by professionally designed animations showcasing the procedure was followed up by facilitated interviews with the specialists, a patient that benefitted from the procedure and Mediclinic executives. Widespread coverage was achieved on television news, across different segments of print media, radio interviews and online media outlets.
The launch of the Mediclinic Day Clinic Strategy (Western Cape)
In this instance the focus was on the benefits to patients and the cost-savings that is inherent to the Mediclinic Day Clinic strategy. Mediclinic Day Clinics provide access to the same quality of care and surgery to patients, but in a streamlined and cost-effective format. Simple, speedy and easy access is the order of the day, and patients have the added advantage of knowing their exact date and time of admission, as well as expected theatre and discharge time. The patient therefore experiences little or no waiting periods before and after surgery, because everything is carefully pre-arranged.
The first Mediclinic Day Care Clinic was opened at Mediclinic Durbanville, and a targeted media event was hosted to both national and local media that included a guided walk-through and tour of the facility, a media presentation, as well as access to Mediclinic executives to discuss the strategy and aims.
As a major milestone and a story of real interest to the wider public when healthcare costs are a matter of concern to many, wide coverage was delivered in both the local and national press. Further coverage was achieved on both television news and radio.