Johannesburg International Motorshow communication strategy for its revitalisation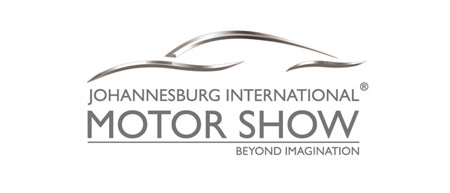 Strategy consulting: Communication strategy for the revitalisation of the Johannesburg International Motorshow
In an ever-evolving market landscape, companies need to revisit and rejuvenate their brand communication on an ongoing basis to ensure that it still meets the needs of its target markets, and that it remains relevant and popular.
Client profile
The Johannesburg International Motor Show, better known as the 'Joburg Motor Show,' is the single largest international automotive lifestyle showcase event in Southern Africa, serving Sub-Saharan Africa and South Africa. It is held every alternative year in concurrence with two extra shows, 'Auto Shop' and the "Johannesburg Truck Show,' that are hosted at the MTN Johannesburg Expo Centre.
Challenge at hand
The Johannesburg International Motor Show had fallen out of favour with both the visiting public as well as the industry and needed to reinvent itself to restore it to its former stature, locally and internationally. Stone was appointed to develop a communication strategy to achieve these objectives.
Stone's approach to meeting the need
Stone first conducted a workshop with the management of the Johannesburg Motor Show to define the goals and objectives of the project upfront. They were:
To stimulate international links, business and investment opportunities; to showcase new products, technologies and services.
To provide a world-class marketing and engagement platform in a unique lifestyle experience.
To leverage new business and trade opportunities whilst stimulating enterprise development.
To share thought leadership and networking and to showcase the SA motor industry.
Stone then applied its Pebble Ring Thinking© methodology to commence with a strategy development process that placed these business goals and objectives at the centre of all processes and activity. A critical part of the development was to conduct detailed research to accurately map all the stakeholders and audiences in the automotive segment. As part of the research process, Stone conducted extensive interviews with the organisers of the event, as well as with key entities that form part of their wider stakeholder mix of the international and representative Southern African automotive market, including industry bodies such as NAAMSA. A fully-integrated communication strategy was then compiled to recreate brand affinity. It had clear implementation activities with focused key messages that served a three-fold purpose: to improve the brand position of the show, address the relevance of the show, and the relevance of its content.
Results achieved and value added for Johannesburg International Motorshow
The re-launch of the Johannesburg International Motor Show was an immensely successful milestone event that reaffirmed its status as not only being the biggest, but also the most popular motor show in the Southern hemisphere. It attracted great numbers of visitors and exhibitors alike, restoring the local and international reputation of the Show to its former glory.