Metmar Limited strategy development, implementation and ongoing reputation counsel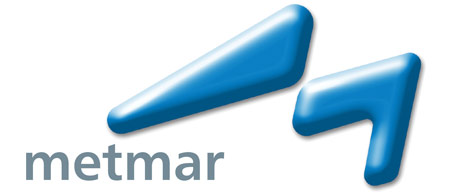 Strategy consulting: Strategy development, implementation and ongoing reputation management for Metmar Limited
Stone was mandated to develop a communication strategy and implementation plan to drive and position Metmar's reputation as a respectable trade- and resources company in the commodity sector. Stone provides strategic counsel to Metmar at executive level, on an ongoing basis.
Client profile
Metmar specialises in the international trade of ferrous, non-ferrous, carbon, plastic, rubber and chemical products with strategic suppliers and customers. This includes securing trade finance facilities and logistical solutions. In support of its trading division, Metmar invests in strategic investments to secure cost effective long-term off-take agreements for global trading. Metmar conducts business across six continents and trades in a variety of commodities, in 44 countries across the globe.
The challenge at hand
Metmar CEO, David John Ellwood and other partners formed the company primarily as a commodity trading business in 1985. A downturn in commodity prices and related market challenges resulted in Metmar's investment in diversified mining and resource projects across Africa. Many of these projects were far from near to mid-term cash generation, and created a market impression of the company being unfocused and lacking clear strategic direction. This was in part due to poor external communication practices with shareholders and other prominent stakeholders.
In 2012, Metmar received an equity injection and ad hoc services support through the Wasat / Beacon Rock partnership, which promised to unlock significant business value. Metmar also appointed Michael Golding to lead Metmar Investments & Resources to drive focused action within the perceived ill-defined investment and resources portfolio. Internally, Metmar focused on strengthening its business strategy. It restructured its strategic resource interests into six assets – clustered in near-term cash generating assets and longer-term investments.
These positive business changes pointed to a "new chapter" in Metmar's future. However, the lack of strategic communication, reputation building and external engagement efforts, nullified these internal business shifts. Metmar was in need of a solid communication strategy to guide its future interaction with the stakeholders and build its reputation as one of Africa's most prominent, diversified commodity traders and resource companies.
Stone's approach to meeting the need
Stone used its knowledge and experience in the resources sector to develop a fully-integrated communication strategy for Metmar Limited. Stone applied its bespoke Pebble Ring Thinking© methodology to ensure that all communication elements were integrated and that Metmar Limited's business objectives and goals remained at the centre of the strategy. A SWOT analysis and PLEST scan of the Political, Legal, Economic, Social and Technological environments that affected Metmar, specifically in a volatile market environment, formed a cornerstone of the development process. Stone then mapped specific interventions, based on the identified growth, influencer and effectiveness audience clusters. These interventions were primarily focused on positioning Metmar's new business chapter, both internally and externally. Throughout the strategy development and ongoing implementation process, Stone acted as gatekeeper of Metmar's reputation, providing strategic counsel on external communication activities to safeguard the market credibility Metmar was starting to regain.
Results achieved and value added for Metmar Limited
Stone developed a successful communication strategy for Metmar Limited, including consistent, well-defined key messages, staying true to Metmar's new business chapter.
As part of the annual results release, Stone also launched the new Metmar corporate website and provided ongoing media and stakeholder consultation, including executive media training, media announcements and facilitation of interviews with financial media. Stone also edited the integrated annual report content aligned with the adopted key messages.