Alphamin business strategy development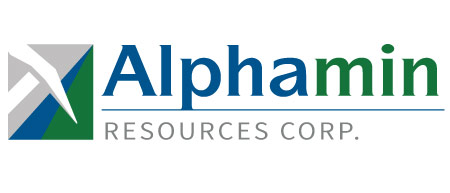 Strategy consulting: Business strategy development for Alphamin
When you are a pioneering tin exploration and mining business that's trying to develop one of the most significant tin deposits in the world, it is pivotal to have a sound business strategy to support your business objectives and to ensure a sustainable shared future for the business, employees and for the communities in which you operate. That's why Alphamin turned to Stone for their trusted counsel.
Client profile
Alphamin is a listed company on the TSX Venture Exchange in Canada. It is busy developing the Bisie Tin Project located in the North Kivu region of the Democratic Republic of Congo (DRC).
Alphamin has a supportive, international anchor shareholder, Denham Capital, with significant resources at its disposal. Denham Capital, through its African mining-focused subsidiary, Tremont Master Holdings Limited, holds 44% of Alphamin. Alphamin owns 80.75% of Alphamin Bisie Mining (ABM), the in-country operating unit, while the Industrial Development Corporation (IDC) holds 14.25% and the Government of the Democratic Republic of Congo (GDRC) has a non-dilutive, 5% share in ABM.
On the assumption that construction activities will commence in Q1 2017, first production of tin in concentrate is anticipated in 2019. The operation will deliver on the commitment to develop the first large commercial tin mine in the eastern DRC that will produce conflict-free tin concentrate, while promoting community development, safety, health and environmentally sound practices.
The challenge at hand
The total pre-production capital cost (CAPEX) for the Bisie Tin Project was estimated at US$151.4 million. Alphamin therefore needed a robust business strategy to continue with its capital raising programme.
Stone's approach to meeting the need
Stone surveyed the executive members of Alphamin and used its bespoke Pebble Ring Thinking© methodology to develop Alphamin's vision, mission, business objectives and short-, medium- and long-term business priorities to support the objectives.
Stone applied its tried and tested three-cluster target audience mapping model to map Alphamin's audiences in detail from an influence, growth and effectiveness perspective and to ensure that the appropriate tools were used to engage with these audiences in the appropriate manner at the correct level.
Results achieved and value added for Alphamin
Stone developed a solid business strategy for Alphamin that:
Strategically built and guarded the reputation of Alphamin.
Supported the work of Alphamin by using communication as a key business tool, rather than an after-thought.
Added value to the business and work of Alphamin.
Determined the positioning, as informed by the programmes and other content.