Communication and media strategy to grow
Medshield's COVID-19 share of voice


Medshield is a healthcare fund where members contribute on a monthly basis to cater for medical cover should the need arise. Medshield has been in operation since 1968, making them one of the most experienced, most knowledgeable and most reliable medical schemes in South Africa. Stone has provided trustworthy strategic communication counsel to Medshield and implemented a range of communication activities on ad hoc projects.
Challenge at hand
The Coronavirus COVID-19 pandemic directly affected Medshield as a medical scheme. Industry partners and competitors has given their views and possible solutions for managing the pandemic, but Medshield had remained cautiously silent on the matter. Stone was asked to provide strong communication support and media responses to proactively participate in debates surrounding the pandemic and give Medshield a voice in the matter amidst bigger industry players.
Key to this project was the positioning of Medshield as a secure medical scheme even in times of crisis, and emphasising the contingency plans the scheme has set in place to overcome challenges of the pandemic such as prescribed minimum benefit classification of COVID-19, pricing and affordability, and payment holidays for members who are financially affected by the pandemic's lockdown.
Stone's approach to meeting the need
Stone developed a carefully thought through response plan on COVID-19 for consumption by media and relevant stakeholders. This includes targeted media releases, a series of thought leadership articles that gave the view from the Principal Officer and executives on the running of the scheme during the pandemic, and tips for other schemes to adopt.
A comprehensive QnA document was developed to aid in possible interviews, that included critical analysis questions and possible scenario responses. This ensured that there were timeous responses available for enquiries, thus mitigating any resultant communication risk.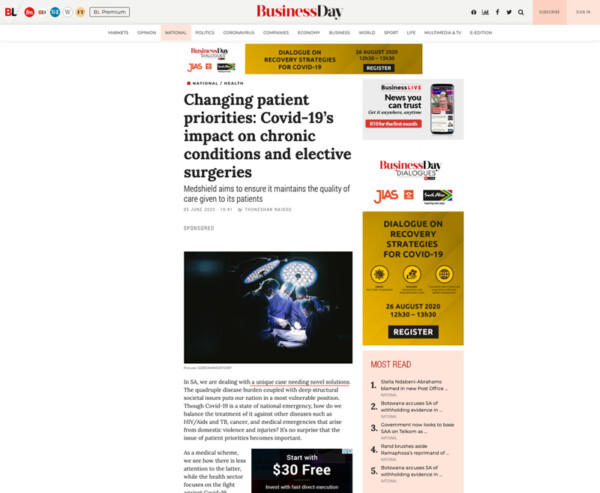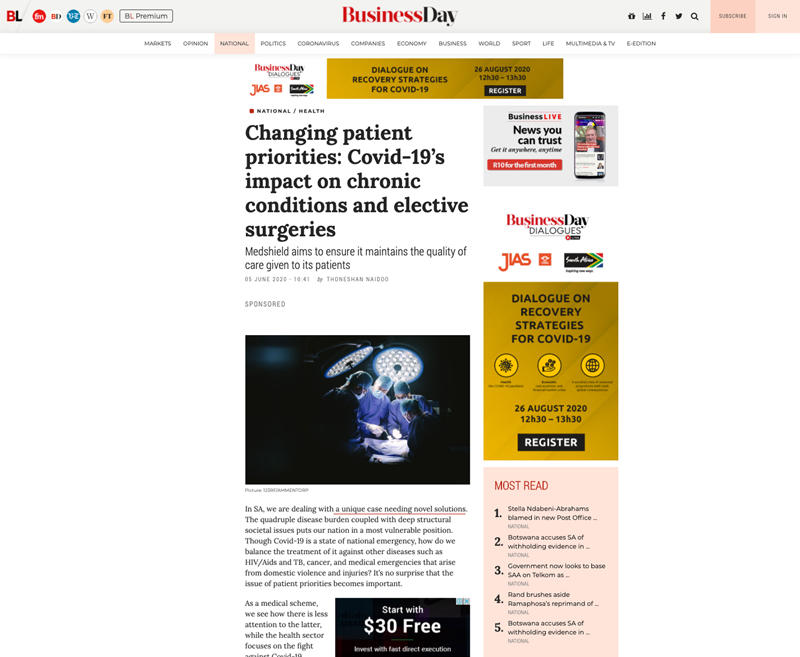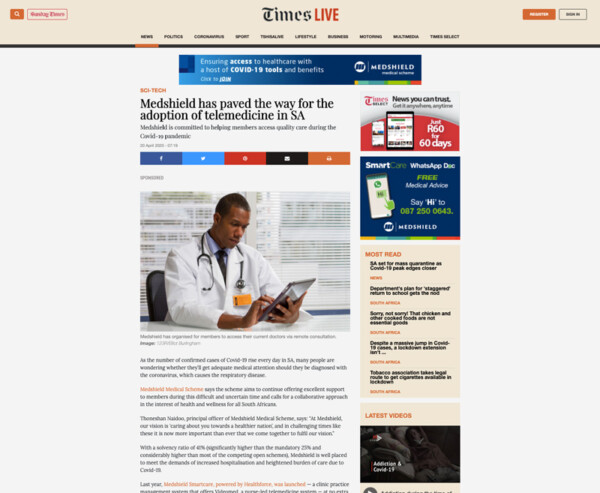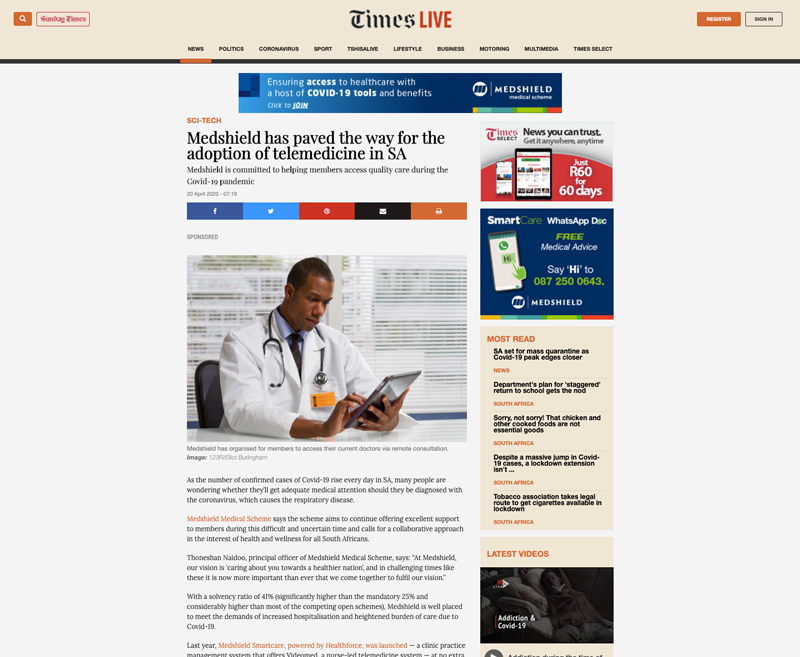 Results achieved and value-added for Medshield
Medshield has so far been able to effectively communicate their position on Covid-19 regulations and their standpoint concerning affordability from a member and scheme perspective, pooling resources with the government to fund healthcare initiatives, and the effects of the pandemic on benefit claims and operations within the scheme.
Medshield's share of voice increased among fellow industry players and any communication and issues management has been successfully carried out. The scheme has begun to build a thought leadership profile that will continue to position them as knowledgeable stakeholder during the crisis and beyond.