Mediclinic Southern Africa rebrand and communication strategy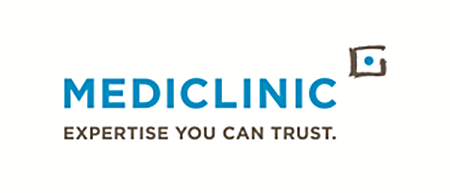 Strategy consulting: Integrated rebrand communication and marketing for Mediclinic Southern Africa
When a company changes direction it often requires some re-branding or refreshing of the brand. Stone compiles integrated rebrand communication and marketing stratesgies that are data-driven and customer-centric. It comprises the use of all available communication elements as unified, tactical tools to achieve the most powerful brand impact, create awareness and advocacy amongst clients, generate influence amongst stakeholders and actively support and drive the business objectives and goals. Such an integrated re-brand communication and marketing strategy, fully incorporates all relevant aspects of branding, communication and marketing to work together towards the same goals, rather than applying them in isolation.
Client profile
Mediclinic Southern Africa represents the Southern African operations of Mediclinic International, one of the largest private hospital groups in the world. Mediclinic Southern Africa has almost 7 200 beds in 52 multi-disciplinary hospitals in South Africa and Namibia.
The challenge at hand
Mediclinic was in the process of re-branding all its operations in Southern Africa, Europe and the Middle East to establish a uniform, refreshed brand that articulated the company's way, values and offering. Mediclinic's vision was to become an international hospital group and not simply a group of independent hospitals around the world. The company name was therefore simplified (from Mediclinic Corporation to Mediclinic International) and its visual identity was refreshed, while introducing an updated business approach. The visual brand refresh was done by a well-respected global brand agency, Landor. Stone, as a long-standing, trusted supplier of Mediclinic Southern Africa, was appointed to assist with the integrated rebrand communication to all audiences in Southern Africa.
Stone's approach to meeting the need
Stone applied its unique Pebble Ring Thinking© methodology to develop a fully-integrated rebrand communication and marketing strategy. The team advised Mediclinic Southern Africa on a range of strategic interventions that would touch the very fibre of the business and drive its latest business goals. A major advantage was Stone's long-standing, healthy relationship with Mediclinic Southern Africa. In addition, the Stone team harnessed its intimate knowledge of the private healthcare industry. Stone also services other clients that operate within the same space, such as the Hospital Association of South Africa (HASA).
Results achieved and value added for Mediclinic Southern Africa
The implementation plan comprised fully-integrated and comprehensive communication activities, across well-chosen platforms to launch the refreshed Mediclinic brand to the media, industry, key external audiences and internal audiences. The activities embarked on included:
Individual and exclusive telephonic or one-on-one, 'under embargo' interviews with a select group of key journalists on the day the rebrand was launched.
A media statement distributed to a targeted media list in PDF format from the CEO's e-mail account.
A brand newsletter to key members of the media. It created continuity of initial communication and made the brand understandable, rather than just providing publishable content and it created brand ambassadors amongst the media.
Internal brand activities communicated the new developments to staff in a practical and deliberate manner. Other internal publications were also employed and a new internal brand magazine, Milieu, was created to establish an interactive engagement platform.
An invitation-only media forum hosted on 20 June 2011. Key media from all over South Africa attended the five-star event at the Cape Town V&A Waterfront.
A media-specific collateral hand-out supported the media drive to reinforce the new Mediclinic brand and to 'drive' journalists to the website.
A special launch edition of Mediclinic's quarterly magazine, Mediclinic Family – which also appeared on the company's website – informed a broad range of stakeholders, including associated doctors and patients of the aims and objectives of the re-brand.
Digital channels to advocate the brand message. A bespoke section of the Mediclinic website was dedicated to the rebrand and a specific media interaction portal was created to facilitate engagement.
Stone has, for the past three years, compiled integrated communication strategies for Mediclinic Southern Africa and also received a Top Supplier Award from Mediclinic.
The team continues to provide strategic counsel and has also assisted with implementing a range of communication activities across the various communication and marketing disciplines. Every communication activity is aligned to Mediclinic Southern Africa's strategic objectives and serves to strengthen their image as a leader in the private healthcare industry.
"It is a pleasure to endorse Stone as a communication and strategy provider for blue chip business, especially in the healthcare industry. Stone has been instrumental in adding value to our business by providing on-going, high-quality strategic advice, marketing strategy, reputation management, issues management, public sector advocacy, stakeholder engagement and trusted counsel since 2008." – Tertia Kruger, Corporate Communication Manager, Mediclinic Southern Africa