LURCO reputation strategy development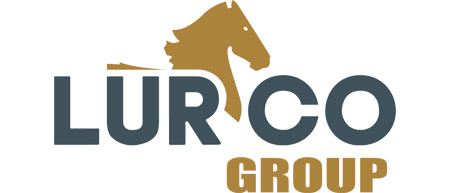 Strategy consulting: Development of a reputation strategy for LURCO
The aim of the strategy was to build a strong LURCO reputation, leveraging both existing and new relationships to support their business objectives, while ensuring sustainable growth for their business, opportunities for their employees and benefits for the communities in which they operate.
Client profile
LURCO was established in June 2010 by Ellington Nxumalo and Aubrey Chauke. It started out as a small operation that supplied coal to hospitals, but has since evolved into an emerging exploration and mining company that engages in the beneficiation of coal and chrome assets. They currently have two subsidiaries, namely LURCO Coal and LURCO Metal. LURCO's coal processing operations and coal exploration projects are situated in the Mpumalanga province, while their chromite processing plant is located near Brits, in the North West province.
The challenge at hand
Only a small segment of the market knew LURCO, and the stakeholders that mattered did not know them well enough and did not understand their business model. Their deep functional knowledge of the industry, integrity, entrepreneurial drive and sound business principles and acumen, needed to be leveraged to create and increase awareness of LURCO in the market place.
LURCO is a commercially strong black-owned business that supported mining transformation. One of their main business objectives, was therefore to position itself as an active leader in the Broad-based Black Economic Empowerment (B-BBEE) space, as opposed to a token B-BBEE company.
Stone's approach to meeting the need
The Stone team conducted several interviews to gauge the true and overall perception of LURCO and its business model amongst its various stakeholders.
Stone then surveyed the founding leaders of LURCO. The results were used during the SWOT mapping process.
Stone also conducted a PLEST scan to gain greater insight into the business context in which LURCO operated in and to identify potential risks related to LURCO's operational environment.
Stone then applied its bespoke Pebble Ring Thinking© methodology to define the strategic business drivers and to unpack the LURCO business nature.
LURCO's business objectives included:

Build a commercially successful business that makes money and adds value beyond its own bottom-line
Develop strong sustainable partnerships
Diversify through local and international growth
Sustain the supply of raw material
Secure funding pipeline and manage cash flow
Secure good return on investments
Stabilise the current business environment
Establish good structures and procedures
Provide sound support for operational success
Build a strong and appropriate LURCO team
Implement and drive corporate governance
Build a strong internal and external reputation

The following focused key messages were developed for all communication activities relevant to LURCO's stakeholders:

LURCO is an integrated resource company set up on sincere good principles aimed to make a positive contribution to the economy and society.
LURCO is a catalyst for new opportunities in the South African mining industry – creating jobs, growing skills and building technical capacity.
On its journey towards a bright commercial future, LURCO unleashes new opportunities, creates jobs, grows skills and builds technical capacity.
LURCO is building a sound and commercially stable business that prides itself on quality-business dealings and strong relationships.
Results achieved and value added for LURCO
Stone developed a media engagement approach that included:
The establishment of a spokesperson matrix that was supported by policy and a media training workshop. Stone facilitated a personal one-on-one media management training session for LURCO's executive committee members that Freak Robinson presented. This empowered LURCO's executive committee members to communicate the key messages successfully to its internal and external audiences.
The establishment of a media escalation procedure – process/guidelines to deal with media enquiries and to inform all employees of procedures, especially the first points of contact (receptionists and secretaries).
The development of tools for regular media interaction – a comprehensive mining and business media database.
In December 2015, LURCO achieved its business objective of leveraging its B-BBEE credentials, once again through the use of communication as a strategic business tool.
LURCO and BURGH GROUP HOLDINGS concluded a sale and purchase agreement for LURCO & BURGH to acquire the Inyanda Colliery (including the mining rights, assets and a private rail siding) from EXXARO COAL with the distinct purpose of enabling coal beneficiation for Eskom energy generation and international export.
On the day Stone facilitated several media interviews with key business and mining industry media including, Mining Weekly, Africa Mining, the Sowetan, Inside Mining, Business Day, BDLive, Financial Mail and Sake 24.
In order to maintain LURCO's visibility in the mining industry, Stone developed a lobbying programme and leadership profile development and leveraging programme for LURCO. At the 2016 Mining Indaba, Stone facilitated and arranged an influencer engagement campaign to create awareness of LURCO amongst industry role-players and to position LURCO's leadership.
Stone continues to provide quality counsel to LURCO and manages external communication for LURCO, including public relations, corporate reputation management, stakeholder engagement, and much more.