Mediclinic Southern Africa integrated digital and social media communication strategy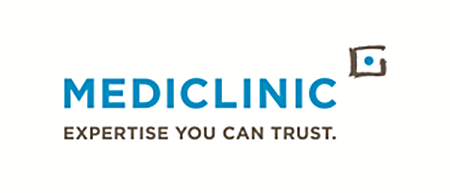 Strategy consulting: Integrated digital and social media communication strategy for Mediclinic Southern Africa
PRISM AWARD 2013 CATEGORY WINNER: SOCIAL MEDIA STRATEGY FOR PR EXCELLENCE
Integrated digital communication should be an intelligent fusion of all the various components of the field, including a social media strategy and digital media relations. The different elements should be applied in a unified manner to actively drive and support the overall strategic goals and objectives of the business and achieve maximum return on investment. Developing a social media engagement strategy requires an astute understanding of among others, the potential impact thereof on a company's most valuable asset – its brand. Social media engagement, however, presents a unique opportunity for companies to strengthen brand loyalty, manage reputation, and inform and engage audiences about critical issues.
Client profile
Mediclinic Southern Africa (MCSA) is a top-three South African private hospital group, part of the publicly listed Mediclinic International group. It is the sixth largest private hospital group in the world and has 7 130 beds in 52 hospitals in South Africa and Namibia, providing acute care, specialist-orientated, multi-disciplinary hospital services and related service offerings.
The challenge at hand
Unlike consumer brands, the healthcare industry is a highly emotive sector, dealing – quite literally – with issues related to life and death. Private healthcare is also a highly scrutinised sector in South Africa, often severely criticised by regulatory bodies, other industry sectors and the public.
As a renewed, modern hospital brand, Mediclinic's communication team understood the value and importance of deploying social media to achieve its communication and marketing objectives.
However, given the sensitive nature of the market segment in which Mediclinic operates, and a fear that social media engagement could result in spiralling, reputation-harming commentary, the notion to use social media to achieve brand loyalty was met with great internal resistance at all levels of the organisation. It was therefore critical to develop an integrated and practical social media strategy that created and clarified the Mediclinic value proposition across the organisation.
Stone's approach to meeting the need
Stone was appointed as communication partner to develop a digital strategy that deployed social media platforms and social networking implementation to influence and manage Mediclinic's digital reputation, through the implementation of astute communication principles, solid digital reputation management procedures and a proactive as well as reactive engagement strategy.
Stone, in collaboration with Mediclinic, applied its unique Pebble Ring Thinking© methodology to commence an extensive consultative strategy development process to optimise digital reputation management and audience engagement while minimising risk in social media engagement.
Research was critical to the process. It helped to demystify perceived risks of using social media in the healthcare industry. Extensive international and local research, combined with interrogation of the Mediclinic industry segment and operations helped to design best practice principles and practices. It also set the baseline for the development of a proactive and reactive content strategy.
Stone also mapped the audiences based on the information gathered, and developed and implemented a comprehensive digital relations strategy. This changed the way Mediclinic engaged with its consumers and other audiences in Southern Africa and created a competitive advantage for Mediclinic. It enabled Mediclinic to proactively manage its reputation in the digital space and position itself as engaging, transparent, honest and caring, while living up to its stated and published brand values.
The integrated social media strategy and focus on the relevant audience segments and messages, included:
A strategic approach in line with Mediclinic's marketing objectives and wider communication strategy as well as a practical and workable implementation plan including milestones and resource planning.
A phased approach to social media platform deployment over a period of time allowing the social media management team to grow organically with the medium, its resource requirements and approach.
A management proposal of recommended social media activities, policies and guidelines to deploy, entrench and enforce organisation-wide.
A custom-developed resourcing structure to manage social media platforms with the appropriate inter-departmental communication channels, control mechanisms and escalation procedures.
Recommendations on the selection of appropriate social media and social networking channels to engage with targeted stakeholders.
Providing meaningful interaction and engagement through various social networking opportunities, and creating new perspective on positioning a hospital brand using social media.
Stone managed the full strategy development and implementation process. Along with the Mediclinic team, Stone also provided strategic guidance to other external agencies (including web development, media and advertising agencies) to deliver on the mandate and ensure that the project remained on track, on strategy, on message and within budget.
Ongoing management communication and buy-in was critical to implementation success. This was achieved through consistent, internal, high-level communication with Mediclinic EXCO to communicate tangible progress, renew excitement, communicate and entrench the final escalation plan and procedures, and to communicate the development, implementation and availability of the final social media policies that would apply to the roll-out of social media platforms and guide staff behaviour.
Results achieved and value added for Mediclinic Southern Africa
The effective deployment of social media played a significant role in supporting the Mediclinic brand positioning, as well as messages related to issue and reputation management (NHI, health reform, the pricing debate, etc.).
Social media platforms were successfully launched on time and on budget and included:
Mediclinic official Facebook page and strategy.
Mediclinic official twitter feed and strategy.
Medicilinic-branded YouTube channel and strategy.
Mediclinic blogs – industry blog and consumer blog and associated content strategy.
Mediclinic LinkedIn profile and strategy.
Mainstream media picked up content communicated through the platforms and published it in several mainstream publications.
The social media engagement strategy made a significant contribution to provide a more balanced view and create general awareness and greater understanding of healthcare issues in Southern Africa.
The custom resourcing structure included a centralised social media resource team to maximise control of the company's social media communication and effectively manage its reputation and mitigate risks.
Stone also developed six internal social media policies to guide and control employee participation, behaviour and management. This ensured that all social media communication would be in line with the integrated communication strategy.
Furthermore, Stone developed response and escalation procedures. These were communicated and entrenched to guide company responses to external comment and criticism. It included timeframes for responses, the nature of responses, the nature of engagement and the responsibilities both within the social media team and those of appropriate senior personnel.
Finally, Stone also identified measurement and engagement tools deployed across the social media platforms to track activity and analyse interaction, usage, reach, engagement and brand sentiment.