NWK Limited comprehensive social media and digital strategy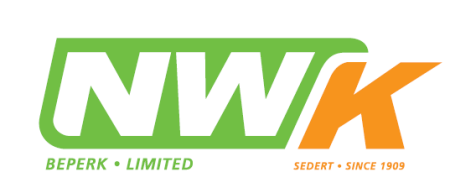 Strategy consulting: Comprehensive social media and digital strategy for NWK Limited
Social media engagement is not only effective in the realm of consumer driven product/FMCG campaigns and approaches. In an environment where audiences across society are increasingly digital in their consumption of information, social media has an important role to play as part of an effective corporate positioning and reputation management strategy, even in segments that would not traditionally be associated with sophisticated digital engagement.
Stone was appointed by NWK to audit all existing digital channels and develop a future-proof digital, social media and reputation management strategy to all stakeholders for the NWK corporate brand and entity.
Client profile
NWK Limited is a leading agricultural business that has been participating successfully in the grain and food value chain of southern Africa for more than a century.
This innovative company transforms and grows together with agriculture in order to look after the needs of stakeholders and contribute to food security. The main objective of the group is to trade in agricultural and related products, aids and services at a retail level and to undertake associated activities. Backed by corporate principles and cooperative values, NWK provides financing, agricultural inputs, grain market participation, advisory services and farming technology.
Partnerships and collaboration with local and southern African role-players support the integration in the agricultural industry and the expansion of the group's geographic footprint.
NWK also participates actively in the upliftment and development of local communities and beginner farmers. As one of more than 1 000 participating companies on the African continent and one of only 77 companies in South Africa, the group has been nominated as a top employer several times after an independent audit.
The challenge at hand
Operating in an industry that is under severe pressure on multiple fronts, NWK Limited has a large and diverse audience universe with stakeholders ranging from individual farmers to communities and Government. NWK recognised the potential for social media and digital engagement channels to achieve the corporate's commercial objectives, perform a positive, educational role in the agricultural community and be a force for good in the South African society.
In an extremely complex environment, NWK needed a clear strategy to engage meaningfully with each audience segment in a relevant and timely manner, using the most appropriate digital platforms and engagement interventions for each in order to position the NWK corporate brand positively as a true partner in agriculture to all appropriate stakeholders and to showcase NWK as a leader in the South African agricultural sector with a true desire to rise to challenges facing the economy, the industry and industry participants and society.
In addition, NWK Limited operates a network of over 40 retail outlets that required a social media strategy outside of the corporate positioning to drive take-up and turnover.
Stone's approach to meeting the need
The Stone team first conducted extensive research to map NWK Limited's audience universe and determine their online usage patterns. A full audit was conducted on all current and past communication to these audiences – digital and otherwise – to determine the nature of content available for engagement. In-depth international research was conducted into best industry sector practices and further combined with extensive interviews with a large cross-segment of the NWK audience universe. By applying Stone's bespoke Pebble Ring Thinking© methodology, the team was able to develop a three-tier digital engagement model aimed at NWK's business objectives, consisting of critical positioning statements, key engagement themes and specific engagement topics to develop a proactive social media engagement strategy. In combination with the intelligence gathered through research this included the following:
Detailed breakdown of relevant, topical and valuable engagement topics and interventions for each audience segment.
Recommendation on specific social media platforms to use, the segmentation of platforms to engage specific audiences and the engagement objectives of each platform.
Content development and execution in a proactive engagement strategy.
Reactive engagement strategy to manage adverse events and external comment related to the brand or operations.
Extensive recommendations on the redevelopment of existing digital channels (website, e-newsletters, e-magazines etc.).
Internal processes and procedures to manage social media engagement, internal communication, as well as a resource specification and requirement.
Recommended software and tools to enable effective social media management in the NWK context – ORM, scheduling software, analytics etc.
A deployment roadmap from initiation to full social integration and engagement.
Measurements and analytics to measure success.
Results achieved and value added for NWK Limited
With the strategy ratified in 2016, NWK Limited is in a position where there now exists a clear and focused strategy – and roadmap – that allows the organisation to focus on the correct deployment of all engagement and corporate requirements to achieve real digital engagement success.
Completely integrated with the corporate objectives, vision and processes, a previously uncertain element of the communication mix is now embraced as a critical function of the overall business strategy.