Unleash Consulting business and communication strategy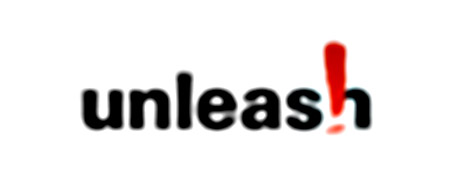 Strategy consulting: Business and communication strategy for Unleash Consulting
An integrated business and communication strategy that provided a start-up company with a complete blueprint for what, how, where, with whom and when it had to engage to build credibility and launch its products and/or services successfully.
Client profile
Unleash was a new consulting business established towards the end of 2011 to provide professional services, specialising in turnaround and interim management, performance improvement and business advisory services. Unleash delivered specialist operational, consulting and industry expertise to management and investors seeking to accelerate performance, overcome challenges and maximise value across the corporate and investment lifecycles.
The challenge at hand
Unleash was the brainchild of experienced business consultants and accountants who formed a partnership in response to the new Companies Act. The partners appointed Stone to formulate and build the company profile, to develop its business strategy and to conceptualise the business and communication tools they needed to launch their services effectively.
Stone's approach to meeting the need
Stone commenced its strategy development process by applying its bespoke Pebble Ring Thinking© methodology, which places the objectives of a business at the centre of all activity. The team first facilitated a full-day workshop with the partners of Unleash to explore, uncover and clearly articulate the exact nature of the business, its network of practitioners and operational structure. From there, they identified the key business objectives and goals, as well as the main elements that required urgent strategic focus. A full PLEST scan was done to investigate the political, legal, economic, social and technological influences that impacted on the business. Stone also did a complete SWOT analysis to determine the strengths, weaknesses, opportunities and threats that had to be taken into consideration. After the workshop, Stone designed an online survey for market research purposes. The team also did comprehensive additional desktop research to fully understand Unleash's market place and to map all the relevant stakeholders and target audiences in detail, from a growth, influence and effectiveness perspective.
Results achieved and value added for Unleash
Stone developed a fully-integrated business and communication strategy, including the proposed strategic approach, a communication toolset and a detailed implementation plan with activities to drive and support the business goals and objectives. The strategy also addressed all the relevant aspects of communication, such as profiling and reputation building, marketing, stakeholder and media engagement, sales enablement, as well as a website and social media.
Stone conceptualised Unleash, the name of the company and provided direction and guidance for the full development of the brand image and corporate identity.
The business and its service offering were clearly articulated and a toolkit with the most critical elements that would form the basis of communication going forward was developed. This included a business overview and fact sheets for each of the core services: business rescue, leadership, advisory services and private equity, a Q&A, business profile and a tailored presentation.
Roll out of the remainder of the implementation plan was set out with focused business communication activities planned for the first period of twelve months. The integrated nature of all activities would maximise exposure for Unleash, while actively driving business growth and enhancing return on investment.