Optimum Coal integrated communication strategy and management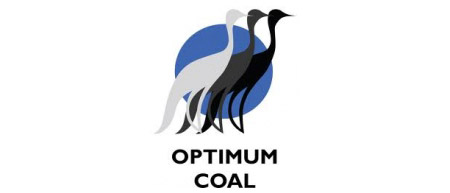 Strategy consulting: Complete integrated communication strategy and management for Optimum Coal
Since the formation of Optimum Coal, Stone formulated and facilitated all strategic internal and external communication. Optimum Coal was formed as a true B-BBEE company, avoiding the unethical practices of fronting or tokenism. Through its involvement, Stone supported Optimum Coal to build a respected profile and leverage the significant involvement in its community footprint, adding value way beyond the Optimum Coal bottom-line. Stone was responsible for facilitating all key strategic sessions and leadership positioning of the JSE-listed group.
Client profile
Optimum Coal was founded in 2008 with the intention to become a truly South African, leading, black-controlled mining group that added value to South Africa through real economic empowerment. Later Optimum Coal was indeed 61.18% black-owned and -controlled with a substantial broad-based component owned by the Employee and Community Trusts. They had a collective unencumbered shareholding of 19.8% in Optimum Coal and were worth billions. Optimum Coal boasted a host of industry-leading transformation credentials. In 2011 it was rated the best empowerment company in the resources sector and 19th overall in Financial Mail's 100 Top Empowerment Companies survey and was also awarded the second best empowerment company in its sector. Optimum Coal also exceeded DMR scorecard standards for compliance at both Optimum Collieries and Koornfontein Mines. In 2012 the JSE SRI recognised Optimum Coal as one of the top 40 socially responsible companies in South Africa and the National CSI Registrar on behalf of the Department of Social Development paid tribute to Optimum Coal's community contribution.
The challenge at hand
From the outset, one of Optimum Coal's main business objectives was to position itself as an active leader in the Broad-based Black Economic Empowerment (B-BBEE) space, as opposed to a token B-BBEE company. Having received numerous accolades in this regard, Optimum Coal needed to continue leveraging its reputation and leadership as the benchmark South African black-owned and -controlled mining group, leading transformation. This remained pivotal to building an inspirational brand and growing the reputation of Optimum Coal. Stone was appointed right at Optimum Coal's inception in 2008 to participate at senior level to provide strategic counsel and help shape the Optimum Coal brand and reputation. Throughout the journey, Stone continued to grow and affirm Optimum Coal's brand reputation.
Stone's approach to meeting the need
The Stone team first conducted extensive research to map Optimum Coal's audience universe and to gauge the true perception of Optimum Coal amongst its various stakeholders. Stone then applied its bespoke Pebble Ring Thinking© methodology to develop a fully-integrated stakeholder engagement strategy focused around the Optimum Coal business objectives. The stakeholder engagement strategy mapped all the relevant audiences in detail from an influence, growth and effectiveness perspective. It then provided focused key messages for all communication activities relevant to the various audiences. Stone then developed a CSI leverage plan, which was guided by the strategy and served to leverage Optimum Coal's position as a B-BBEE leader in the coal space to deliver on its growth strategy. Elements of the CSI plan included the following:
Reflect Optimum Coal's commitment to exceed its transformation and development targets.
Position Optimum Coal as a pioneer and thought leader in transformation and development.
Position Optimum Coal as a company that sincerely cares about its community and employees.
Highlight Optimum Coal's proactive and tangible empowerment of stakeholders through the trusts' initiatives.
Strengthen the perception that Optimum Coal makes a real difference in the lives of its communities – it is not only about CSI lip service to gain political clout.
Position Optimum Coal as transparent among local and national stakeholders.
Results achieved and value added for Optimum Coal
Due to Stone's strategic counsel and approach to all communication activities, Optimum Coal maintained and affirmed its status of a benchmark Broad-based Black Economic Empowerment coal mining company, whose economic empowerment objectives formed part of the core of the business and its operations. A possible perception of tokenism and fronting was avoided through focused CSI and development trust leverage, as well as communication guided by a sound strategy. Optimum Coal also achieved its business objective of leveraging its B-BBEE credentials, once again through the use of communication as a strategic business tool.
The company finally sold off to Glencore/Xstrata in a massive corporate transaction. Stone played an important role in the internal communication around this deal.